Complete renovation of the Palazzo Italia, an eighteen floor reinforced concrete building, created between the 1950s and 1960s in the E.U.R. district in Rome. The building, part of a broader complex, has an area of about 22,000 sqm and was built according to the structural design of engineers Michetti and Piro.
SCE was involved in all phases of structural planning for redevelopment, adjustment to the new layout, compliance of the fire-prevention plan, the complete reconstruction of the curtain wall and subsequently during the construction phases as structural site management. The variety of structural work, both internal and to support the new façade, required a careful assessment of seismic vulnerability, design of seismic improvement work aimed at reinforcing and regularising structural elements with low resistance.
Structural evaluation also involved the existing foundations, composed of reinforced concrete piles variously arranged below a thick and strongly reinforced continuous concrete slab; in the absence of information on the arrangement of the foundation piles, a preliminary survey was conducted, using ground-penetrating radar (GPR) and vibration testing carried out at the floor level, together with a geological investigation. This furnished knowledge of the geometry of the pile system, as well as providing indications on the interaction between piles and ground at different depths.
SCE Project has been involved in the concept, developed, technical and construction structural design and in the structural construction management of the iconic Palazzo Italia in Rome.
© Cristiano Bendinelli-Nano Production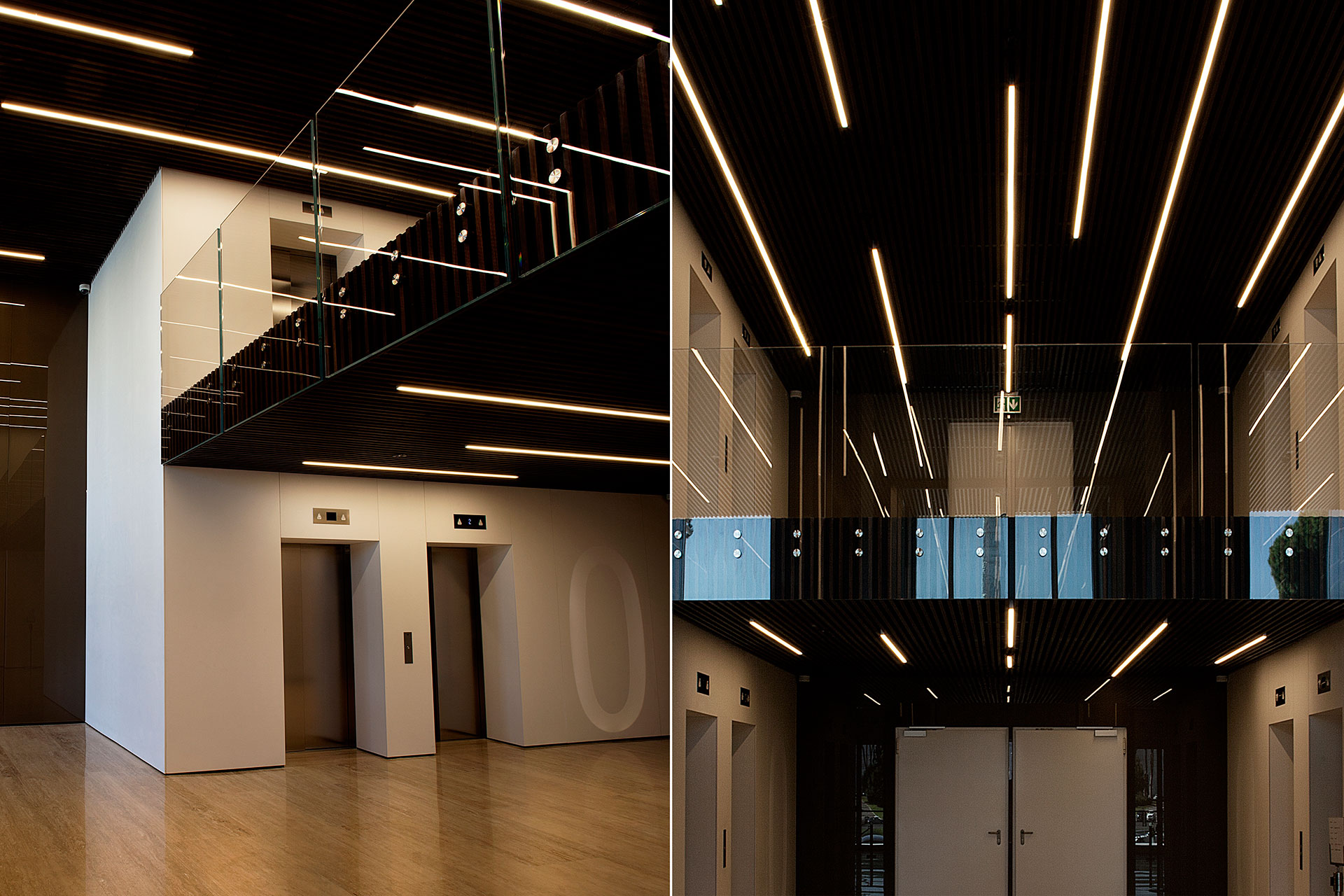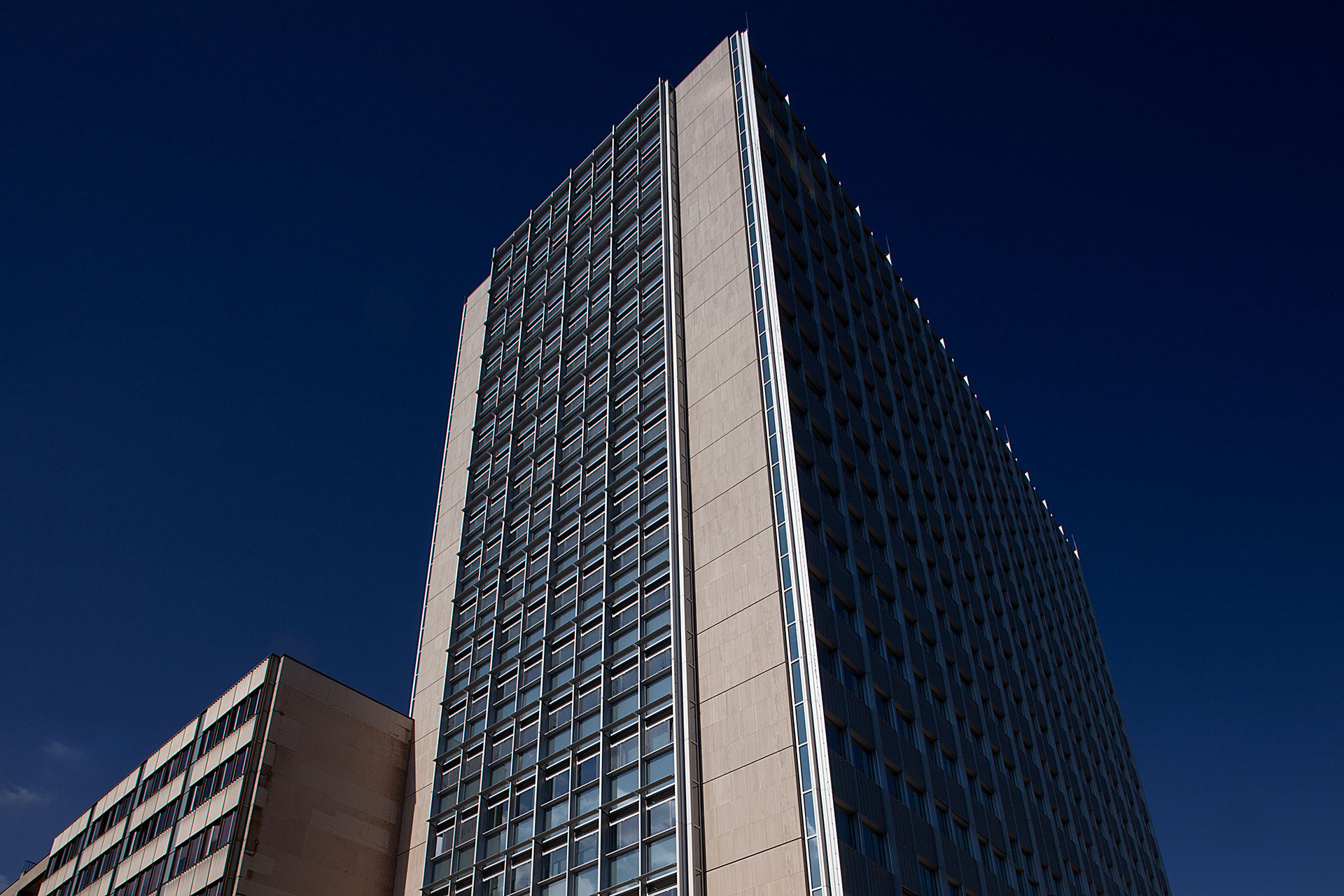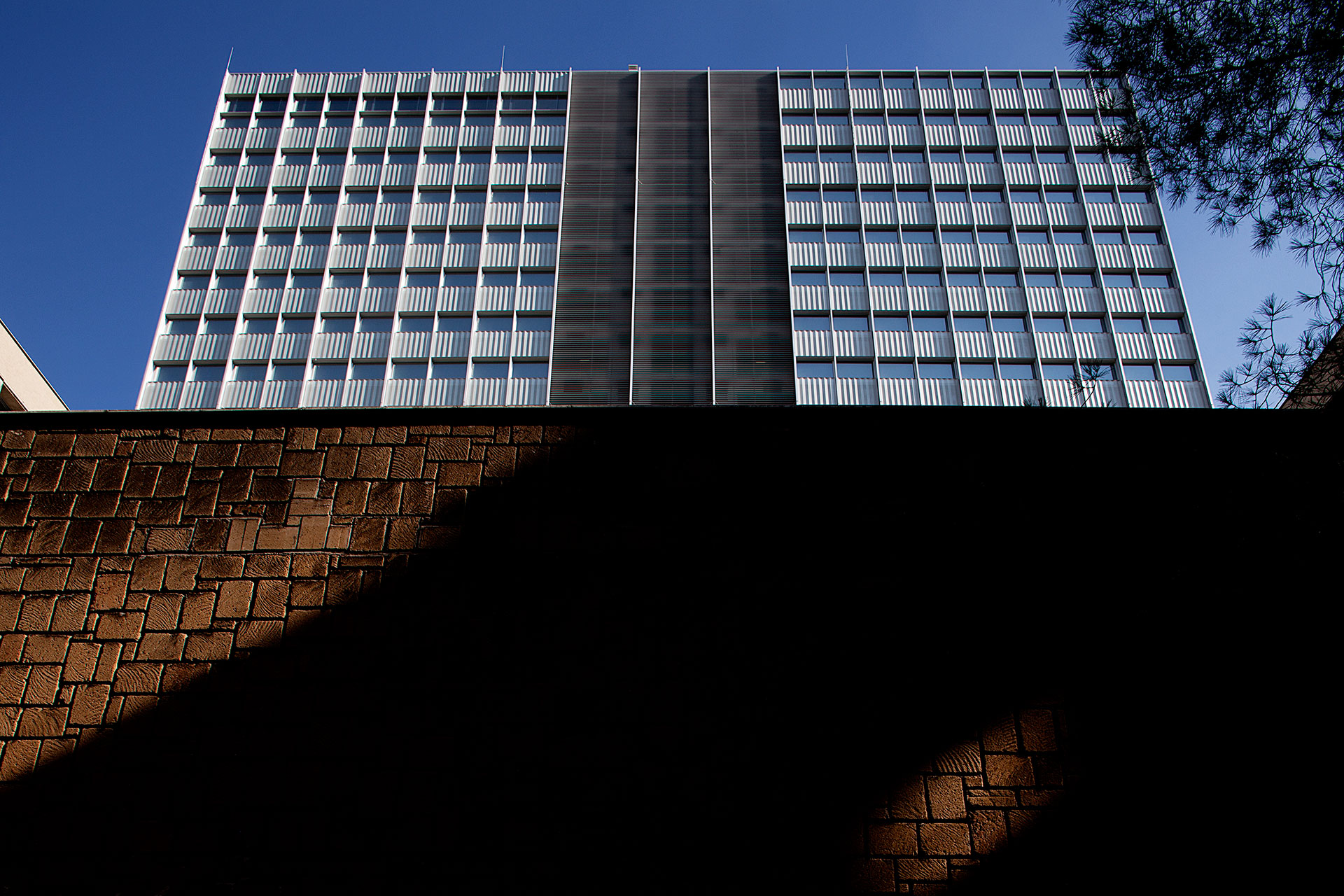 © Cristiano Bendinelli-Nano Production