The construction of the new RCS headquarters, part of the broader building replacement project for the historic Rizzoli site in Milan, consists of two buildings for office use, a soundstage and an underground storage facility. The multi-storey office buildings have been built preserving the reinforced concrete structures of the foundation raising the basement levels and replacing the above ground building, which was demolished, with a new reinforced concrete structure.
The single-level underground building used for storage was obtained by recovering the structures of the existing rotary printing press building and creating a new roofing slab used as an internal piazza and joined to the roof of the underground garage.
Two different architectural choices typify the facades of the multi-storey buildings (A2 and B5), which have facilitated the adoption of different construction technologies with the aim of optimizing costs and subdividing the construction of B5 into different phases. The single-skin façade of the A2 building, created in a single phase, is made up of aluminum-framed cells, with the visual part consisting of alternating vertical glazed strips and vertical black and white silk-screen printed glass sheets. A mixed solution was adopted for the double-skin facade of building B5 which was built in two different phases. The internal skin is a traditional facade with insulated wall parts, external panels and full height aluminum windows.
The external skin of the RCS Headquarters is composed of grey, black and white silk-screen printed glass plates with glass "fins" to offer partial protection from the solar radiation, a cellular prefabrication system was chosen.
SCE Project has been involved in the concept, developed, technical and construction structural design, in the technical and construction architectural design, in the technical assistance on site and structural construction management for the project of the RCS Headquarters in Milan.
© Cristiano Bendinelli-Nano Production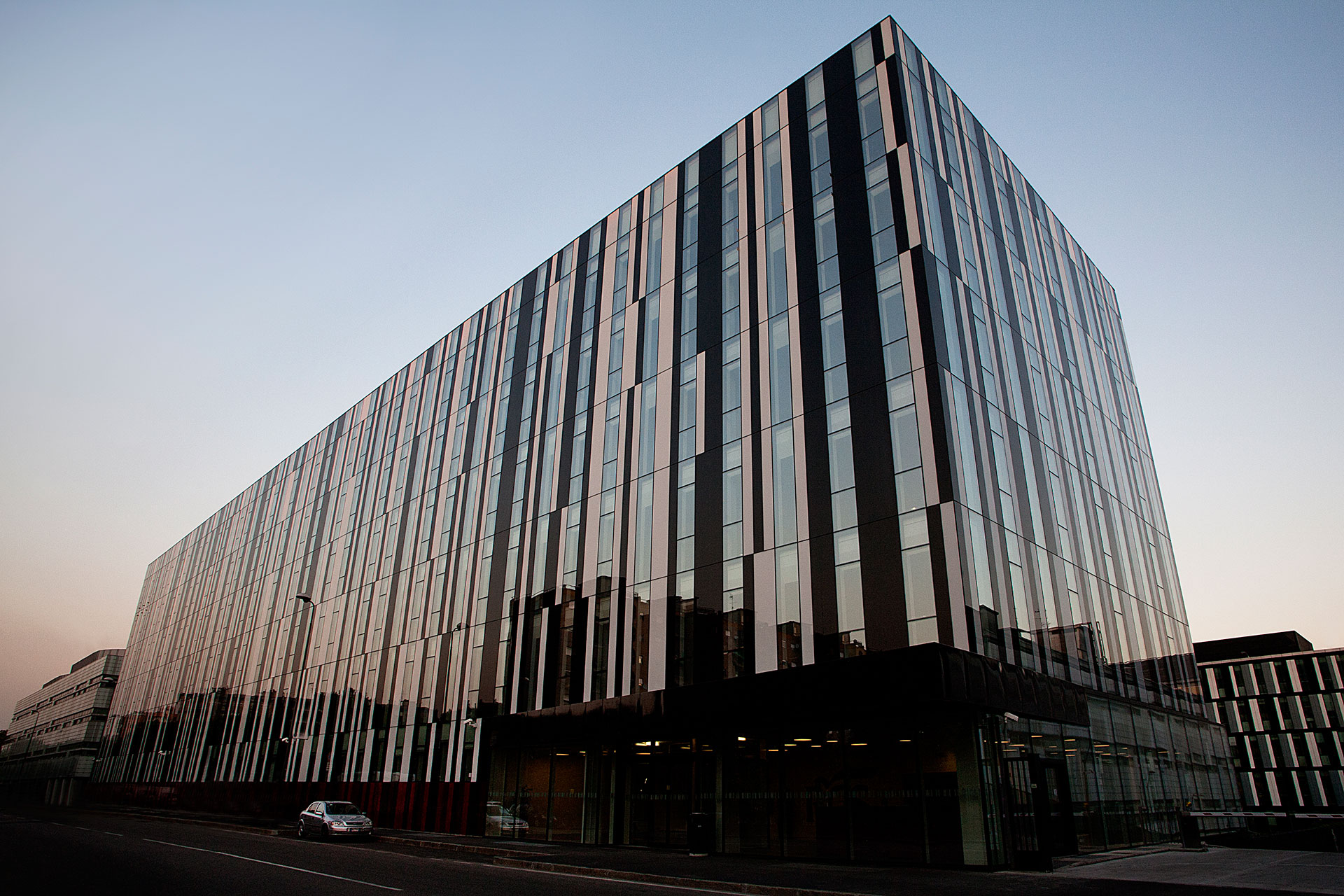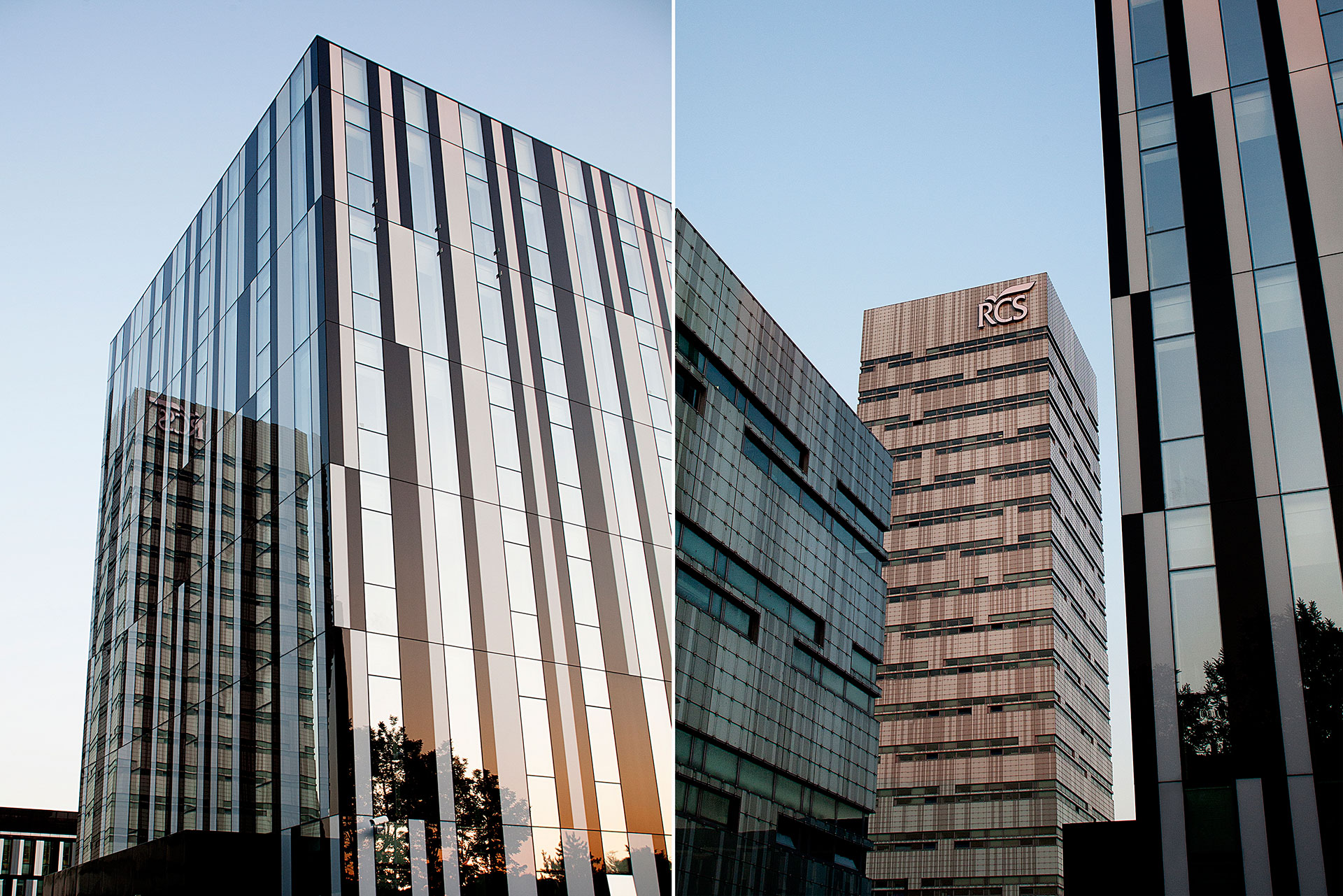 © Cristiano Bendinelli-Nano Production