To celebrate fifty years of activity, the Cassina showroom in via Durini 16, Milan was the subject of an important restructuring project aimed at expanding and redefining the exhibition spaces. The focus of the intervention was the opening of the historic roof dome connecting the showroom to the new offices located on the first floor of the building. The architectural project designed by the Patricia Urquiola studio accentuates the sculptural role of the staircase, redefining and emphasizing the showroom, cancelling its existing boundaries and enhancing the exhibition space of the mezzanine by letting outside light in through the glazed skylight.
The project involved the demolition of two segments of the original dome, with the consequent reinforcement of the structure, in order to create a new continuity between inside and outside. It also included the reconstruction of the internal mezzanine in steelwork without intermediate supports and development at the center of the new self-supporting helical staircase with steel structural stringers.
The dome cladding of pre-oxidised green copper plates, the first example of the use of this shade in Italy, can be reached and seen from outside by two symmetrical wooden stairs to the sides of the glazed opening.
SCE Project was involved in the full service design (architectural, structural and MEPF) for the concept, developed, technical and construction design phases and in construction management.
© Cristiano Bendinelli-Nano Production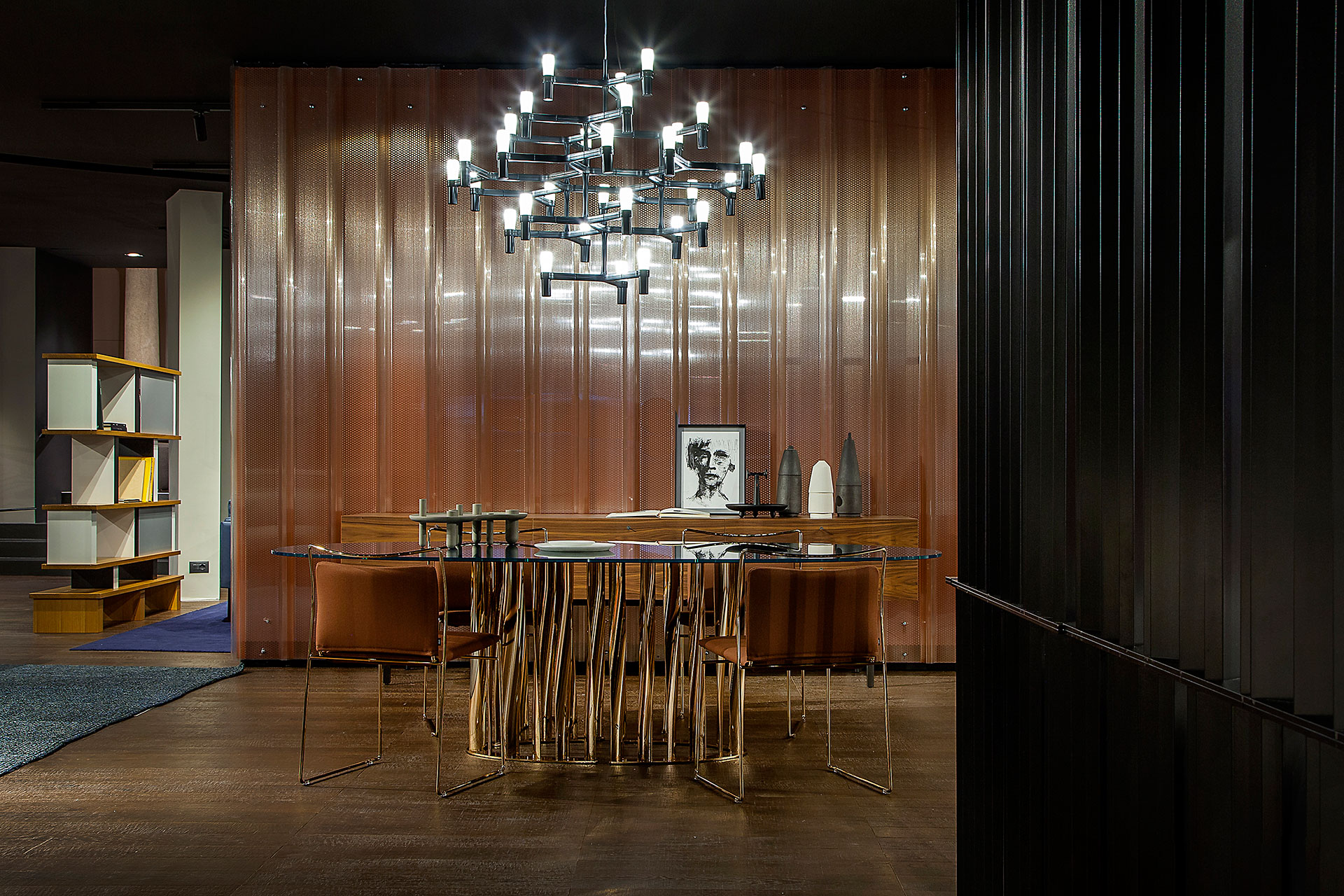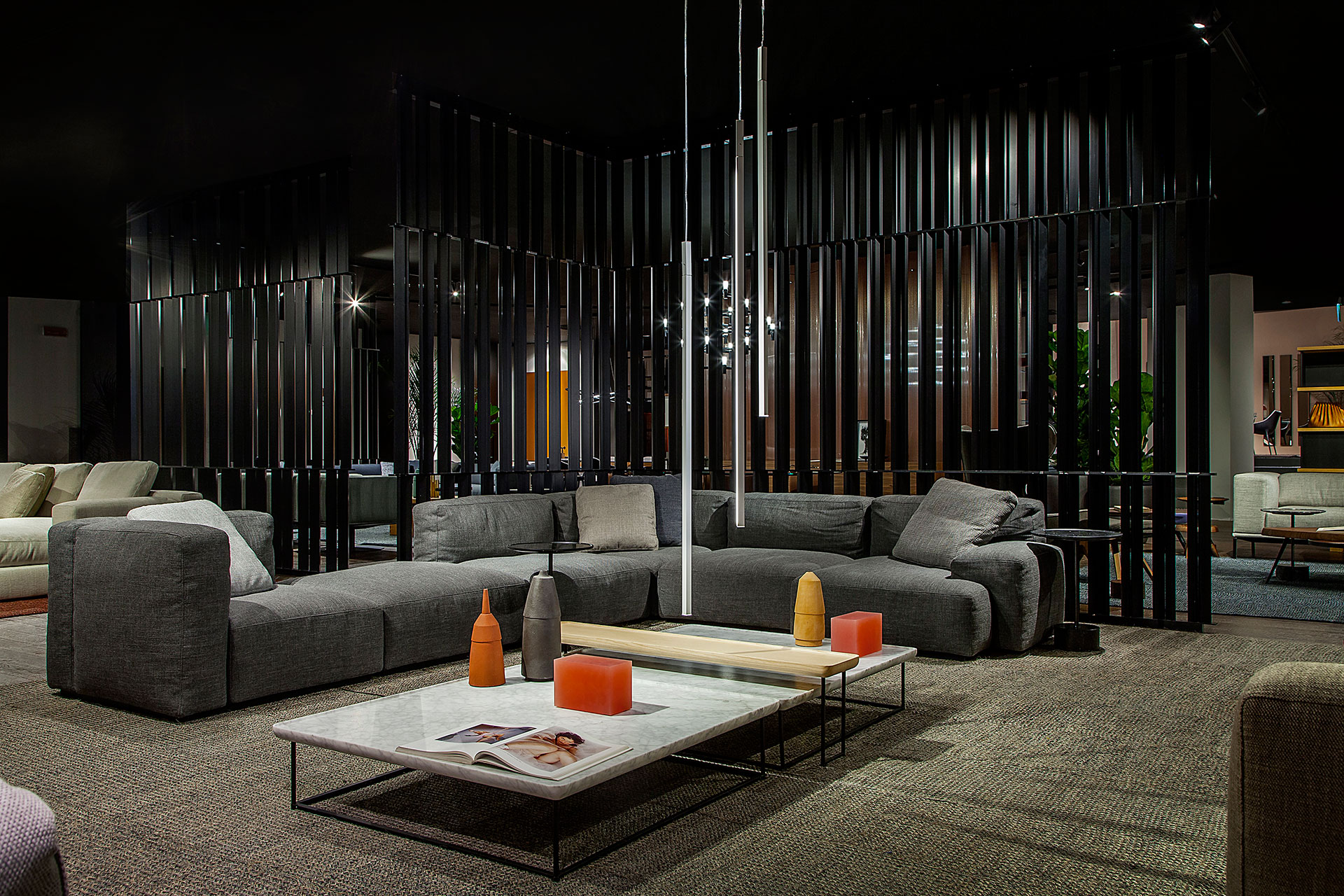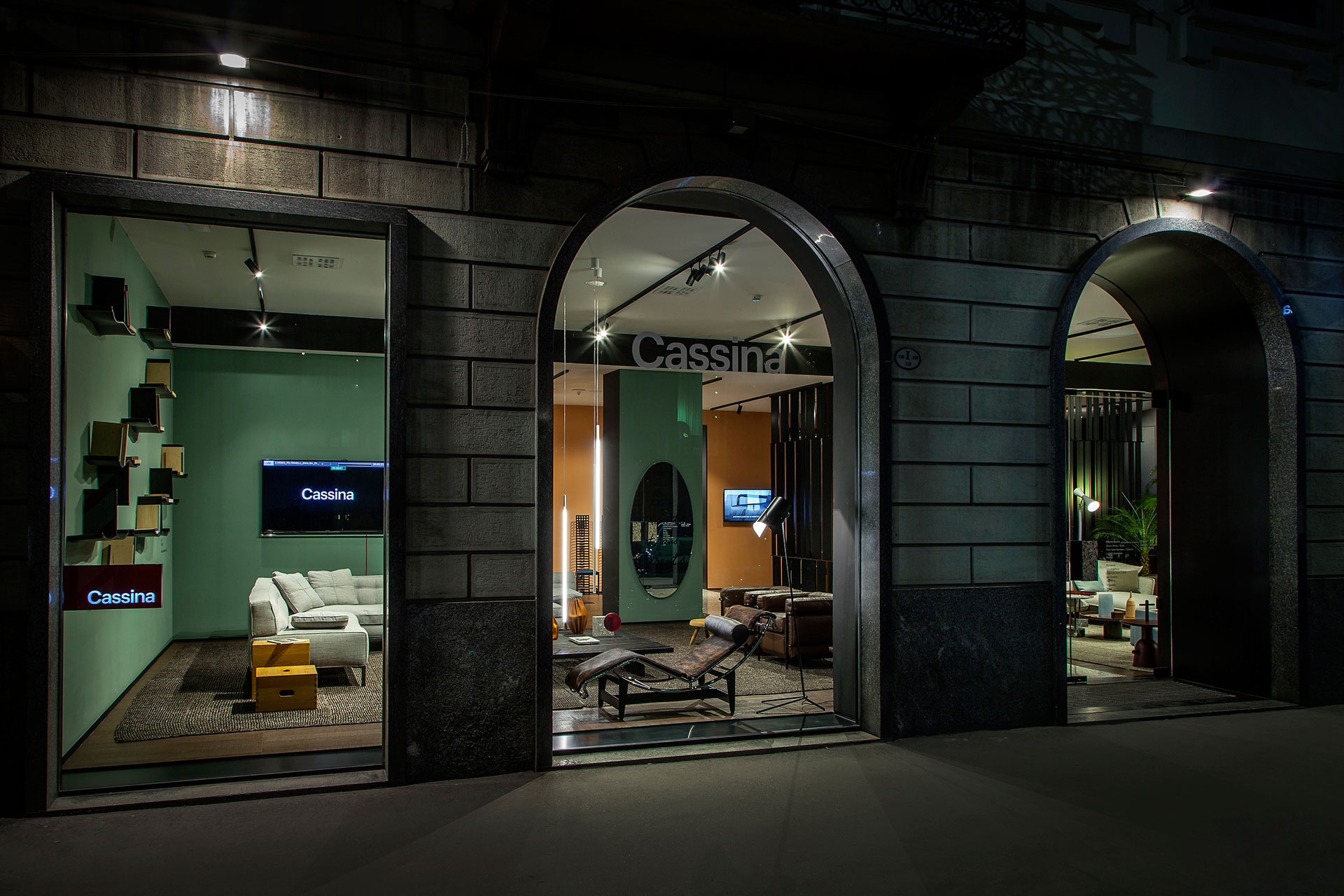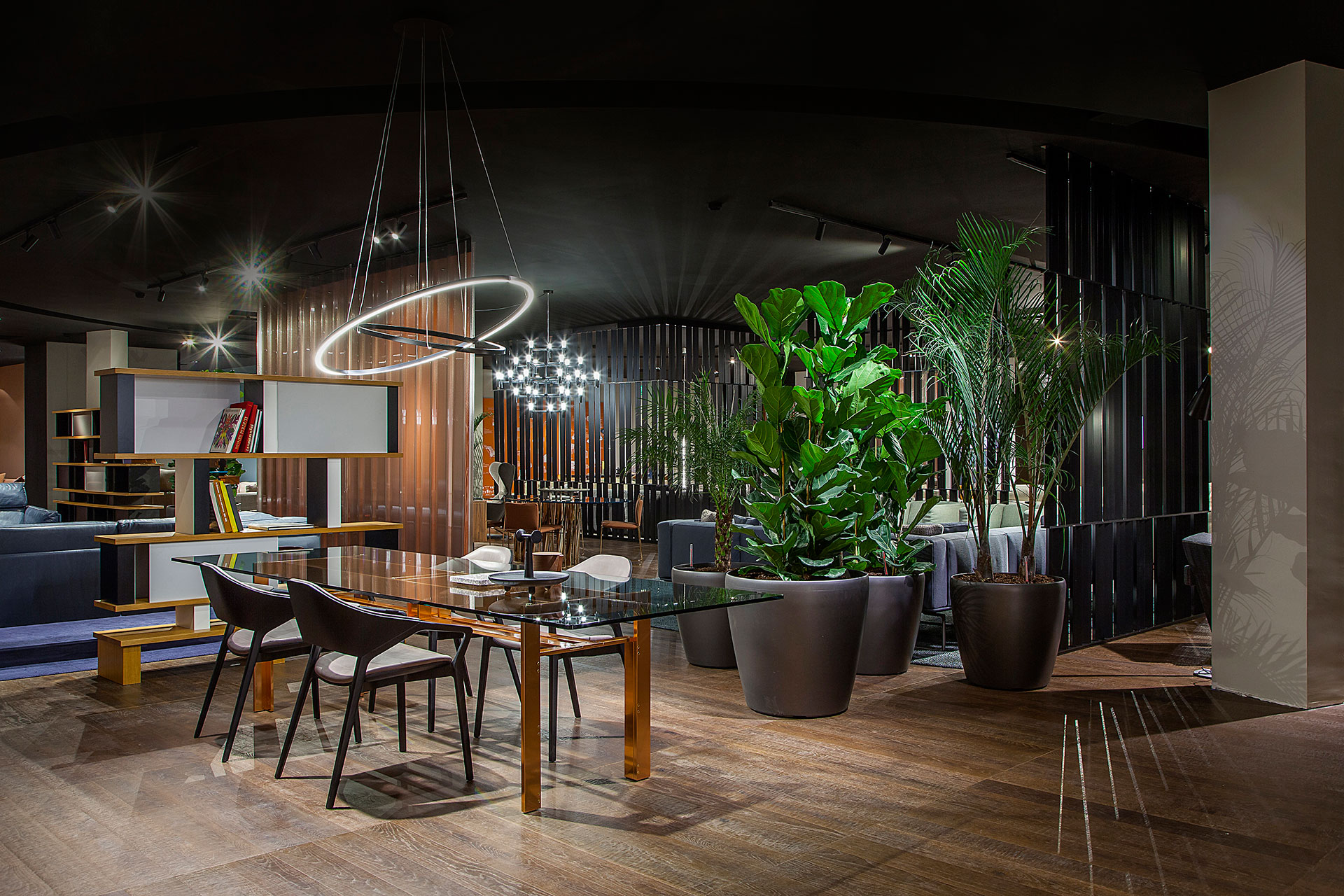 © Cristiano Bendinelli-Nano Production