Also known as "Salone Pier Lombardo", in Milan Teatro Franco Parenti is an institution for independent theater and study. The aim of the new theater project was to link sets and wall structure to create a modern theater machine that would bring with it the character of the original theater workshop and the desire to create a "show citadel" that would be as open as possible to the urban context.
The entire internal spatial distribution has been revised in order to achieve the maximum connection between one environment and another. At the same time, the rooms were acoustically insulated. The new theater is based on the concept of a continuous stage. The fir wood slats, which normally make up theatrical palaces, run along a longitudinal axis that starts from the entrance, passes through the stage in the 'Sala Grande' and reaches the double-height foyer that overlooks the pool.
The renovated theater can accommodate the performance of several shows simultaneously: in the entrance area, in the 'sala grande', in the two halls that flank it but also in the foyer, right from the offices and artists entrance where a platform, placed in the window, can become the stage for small neighborhood shows. The reinforced concrete skeleton retained from the existing structure has been buffered and isolated. Piping is exposed, and has been painted with blue, characterizing all the ceilings of the theater except for those in the great hall, where large acoustic panels in curved wood cover the room, conveying the sound towards the end rows of the audience.
SCE Project has been involved in the concept, developed, technical and contruction structural design and in the structural construction management of the Franco Parenti Theater.
© Cristiano Bendinelli-Nano Production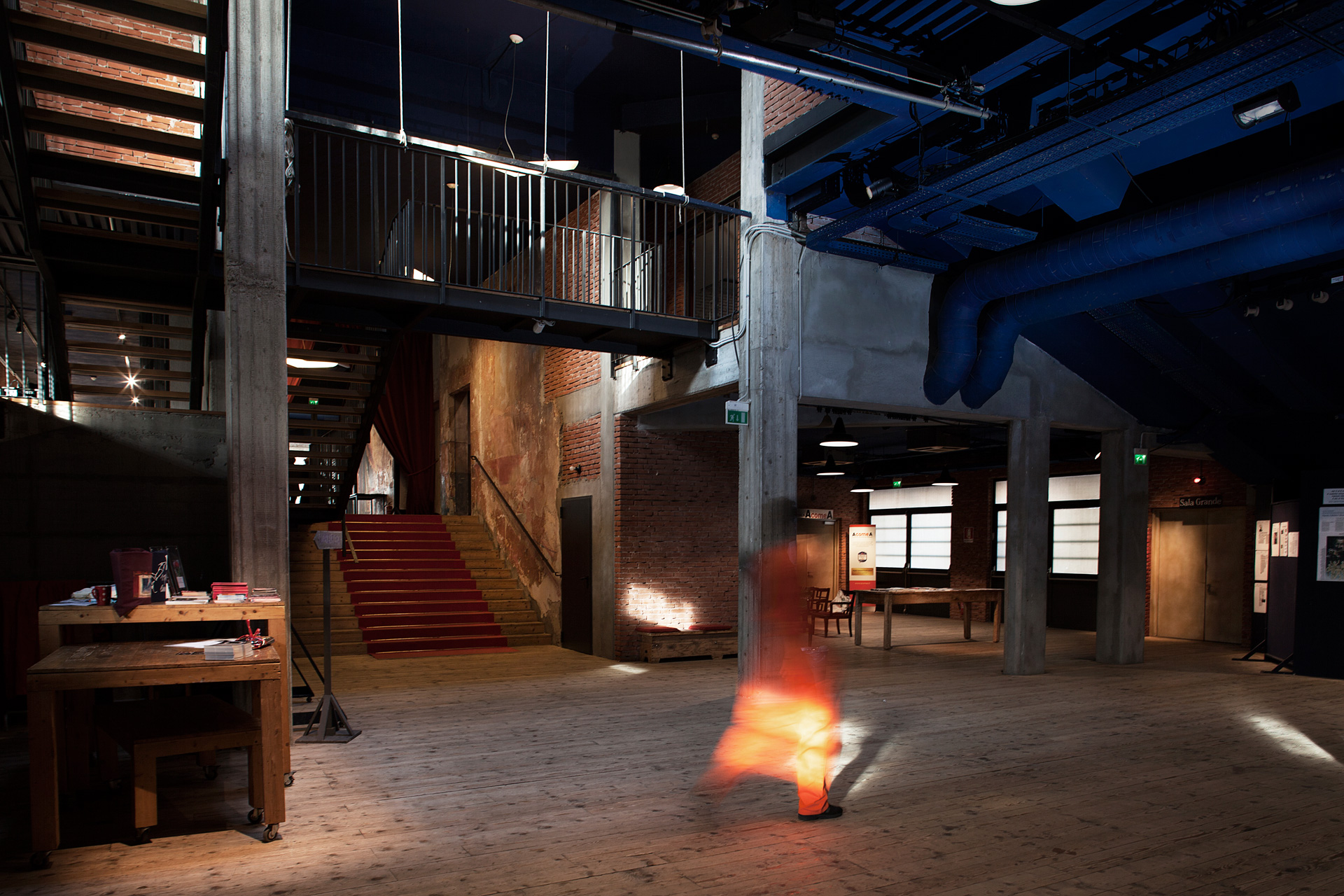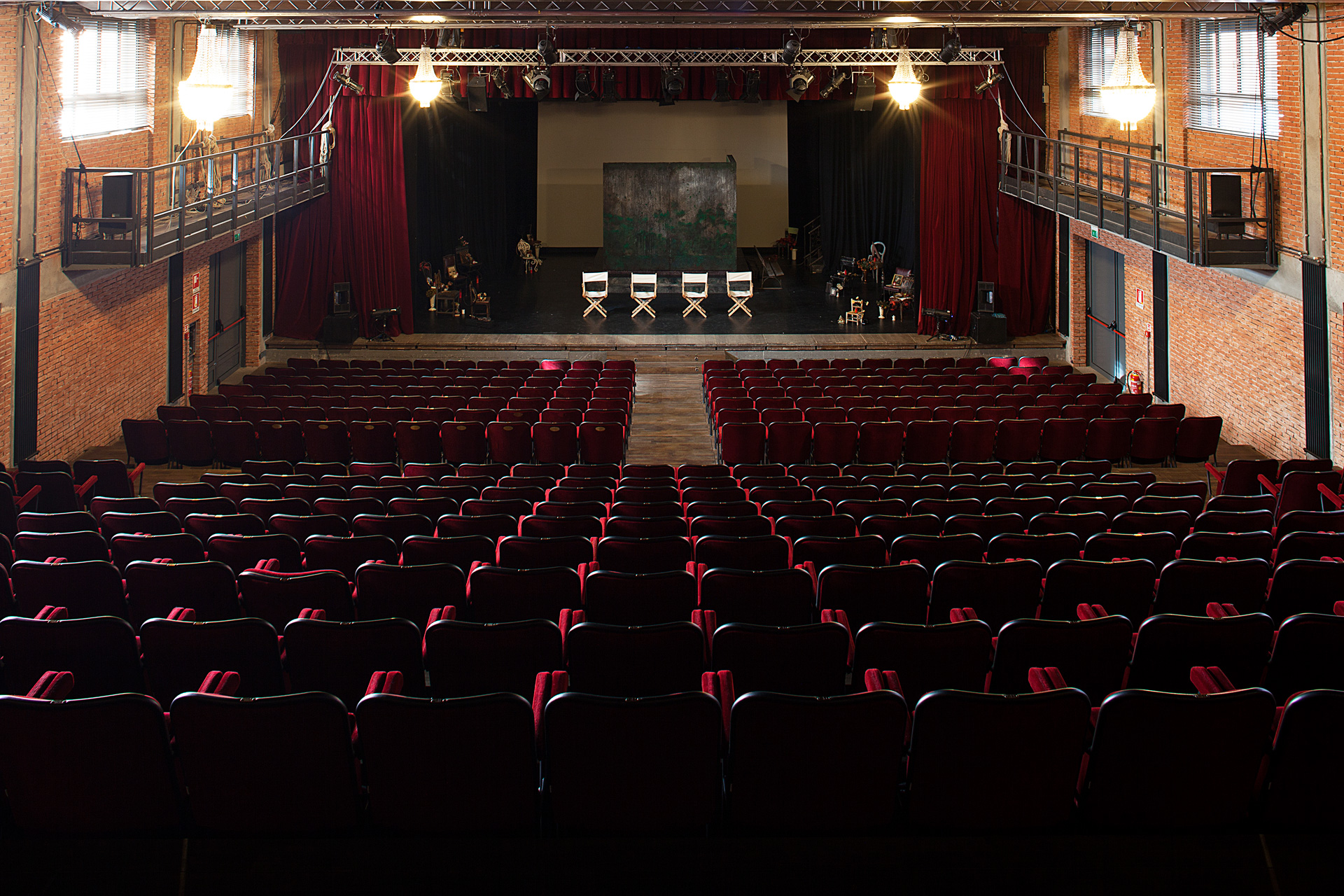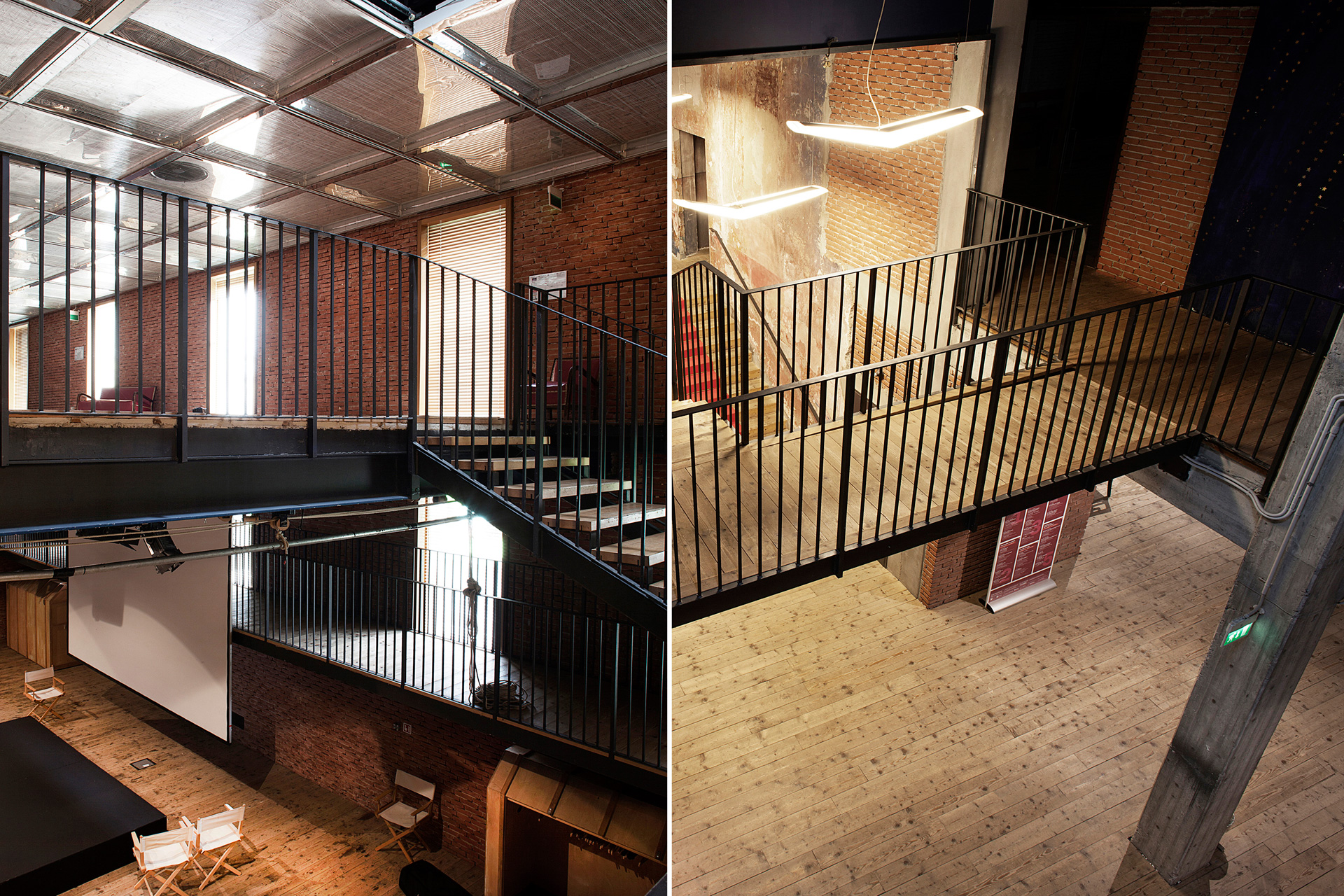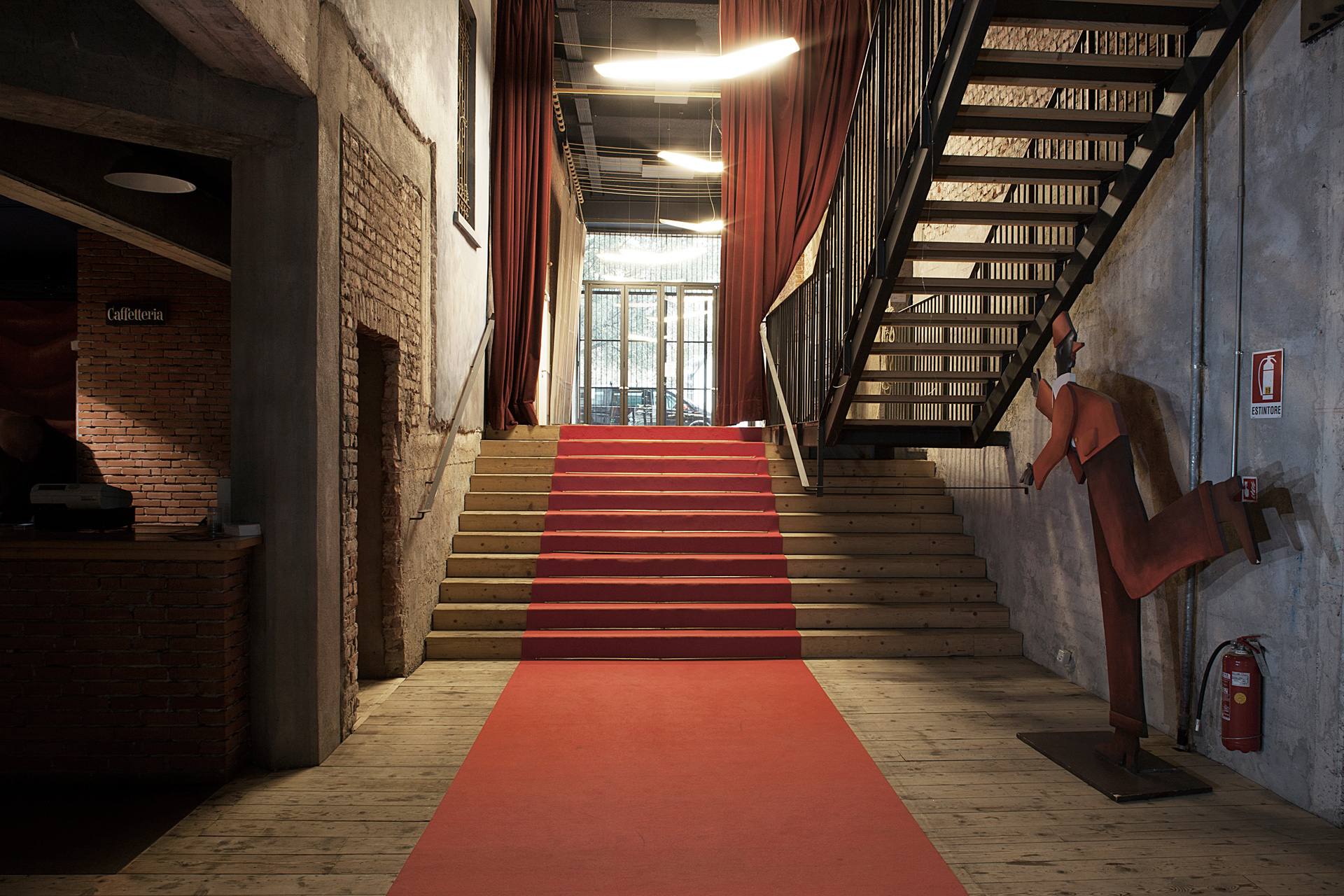 © Cristiano Bendinelli-Nano Production