The project of the Mirasole Retail Center elates to the redevelopment of the shopping center by demolition and renovation of internal parts of the building and external restyling work.
Firstly, work was carried out on the internal units, for occupied units and vacant units. Existing plant (mechanical and electrical) was upgraded by updating and enhancing performance.
Internal doors and windows of each internal environment were replaced, the false ceilings (made of metal sheet) and the flooring (ceramic) of all the common parts were also replaced.
Storage was also reorganized and adapted to fire safety regulations.
The entire external façade was renovated by replacing the metal panels with a new skin of Swisspearl panels in different colors, in line with the architectural concept, restoring all the sheet metal work and also reorganizing the flat roof of the entire center by implementing a new waterproofing sheath. All work was carried out while keeping the shopping center active and without interrupting existing commercial activity.
SCE Project has been involved in the concept, developed and technical structural design and in the construction management of the Mirasole Retail Center.
© Cristiano Bendinelli-Nano Production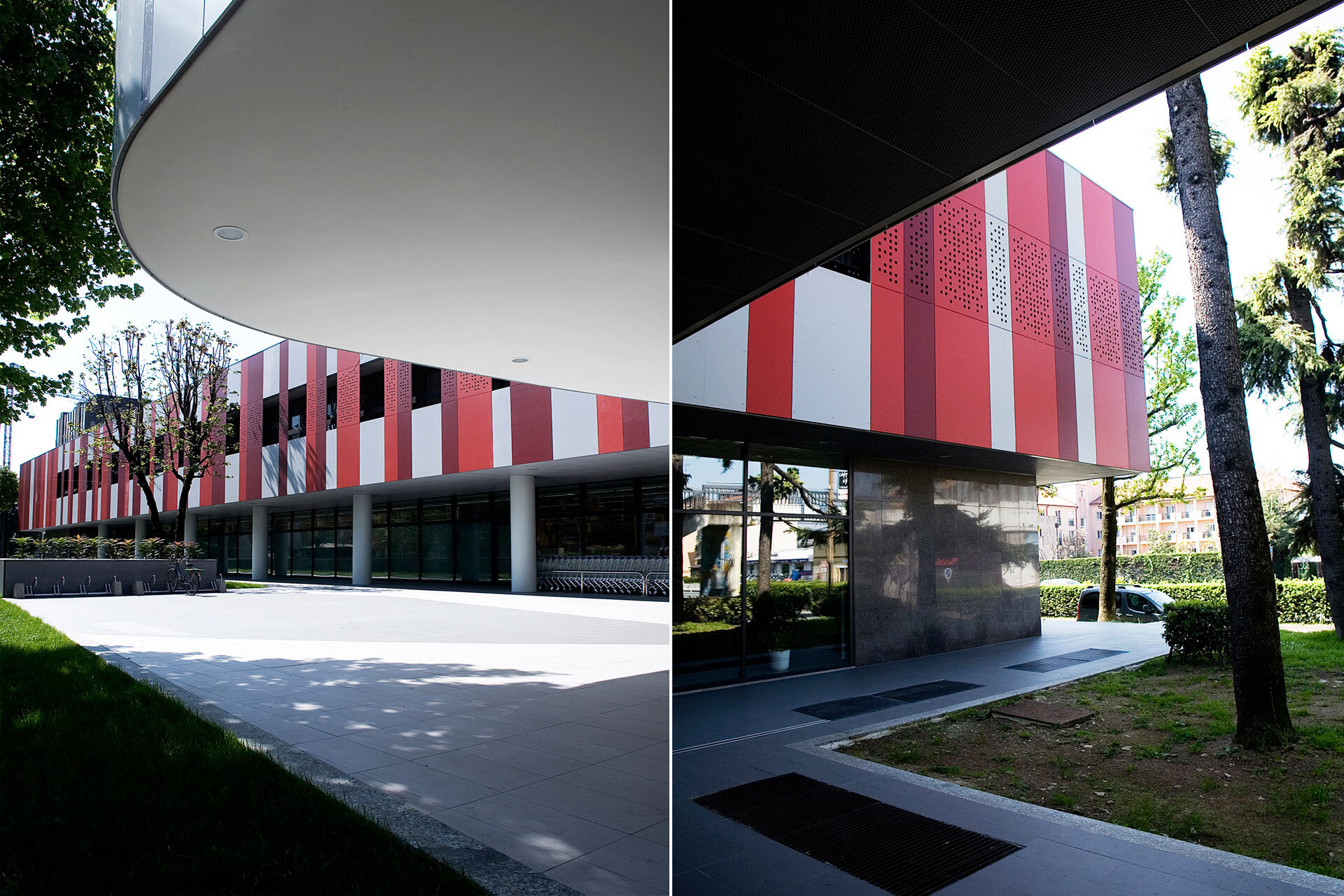 © Cristiano Bendinelli-Nano Production