Le Sereno di Torno, Como, designed by Studio Urquiola and Patrick Blanc, is a luxury hotel in terms of both its facilities and activities and for the quality of materials and interior and exterior finishes, as well as its refined furnishings.
The new building required (many modifications such as) the demolition of the old "Hotel Villa Flora", while preserving many of the Moltrasio stone structures, such as the boathouse, the basement of the building that was partially immersed in the lake and part of the retaining walls of the green slope.
The entire complex includes, in addition to the hotel Le Sereno, a new basement used for storage and back rooms and partly built under the level of the lake, a covered garage, also partly built under the level of the lake, with overhead reception and car drop-off area connected to the reception of the hotel by a metal footbridge and the new spa with a fitness area on two levels, created inside part of the existing boathouse. The project comes with the two green walls "Le Mirroir Vert du Lac" and "Le Canyon" and the sculpture "Les Racines Echasse Esm", created by Patric Blank, who also oversaw the project to arrange the landscape.
The new basement level of Le Sereno Hotel, the fitness area inside the dock and the garage, was made entirely of reinforced concrete, creating a single waterproof concrete tank to protect the new spaces from the lake water, which during the periods of maximum fill, rises above the level of the basement. The above-ground floors of the hotel were made instead with a mixed solution, composed of steel columns, elevator and stair-cases, floors and attics of reinforced concrete on metal sheeting.
The materials used for the building's cladding are the split Moltrasio stone, already used for the existing conserved structures of the boathouse and the basement of the hotel, and reused for the lining of the garage, the swimming pool facing the lake, and the columns of the walkway; the main building was entirely covered with Grès tiles, applied with a ventilated façade system, with insertion of movable and fixed screens of natural wood slats. The external floors were made of Fossena stone tiles, with natural wood parts protecting the outdoor pool.
The interior design project by Studio Urquiola used fine materials such as natural wood, metal, smooth and sculpted travertine and Grès tiles for the walls of rooms and common areas; the interior floors of the common areas are made of natural wood, veneered in marble aggregate and tiles of Fossena stone, while for the rooms, common areas and the external terraces, quartzite was used.
SCE Project has been involved in the full service design (architectural, structural and MEPF) for the technical and construction phases and in the architectural, structural and MEPF construction management of Le Sereno Hotel.
© Cristiano Bendinelli-Nano Production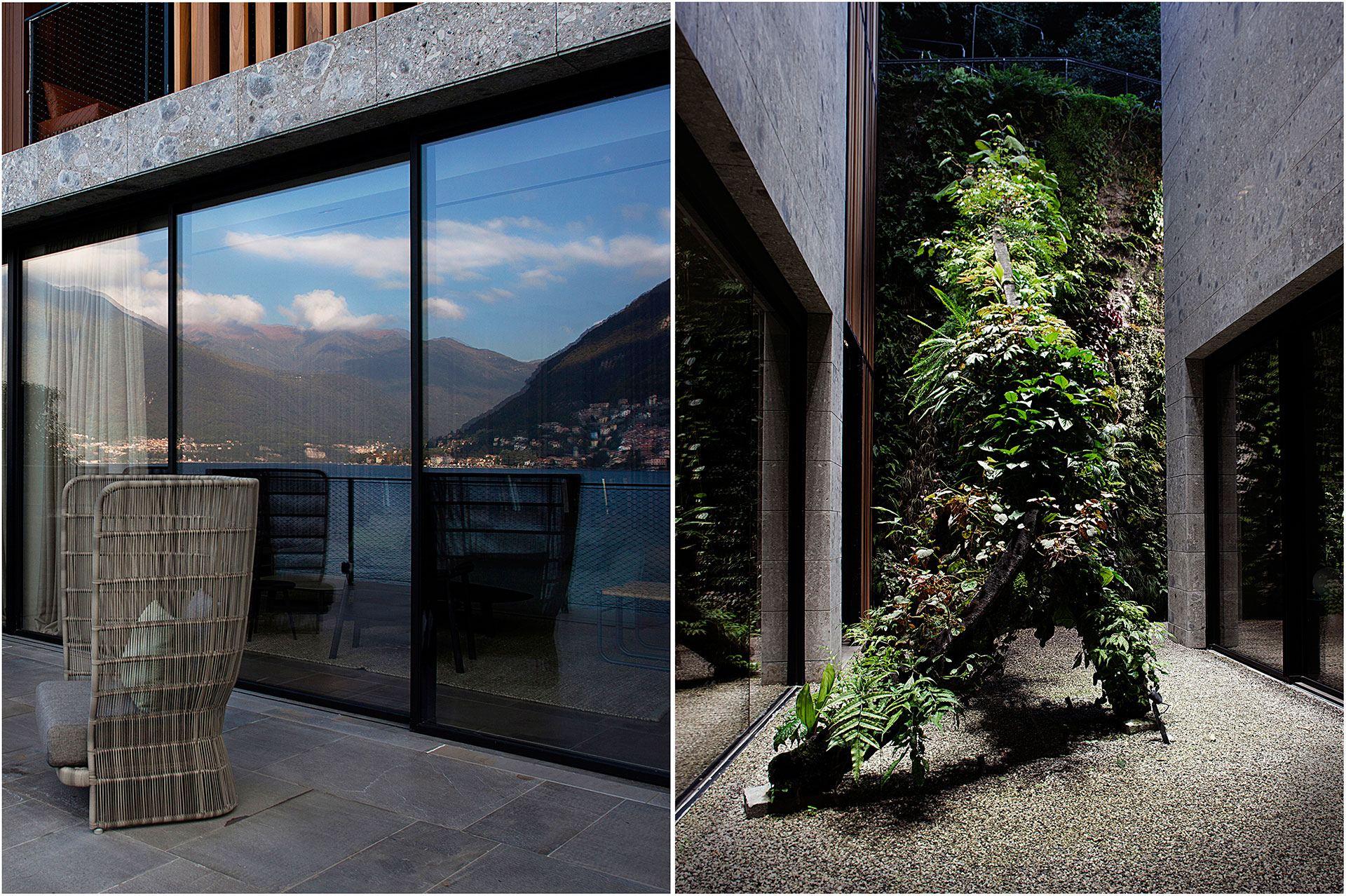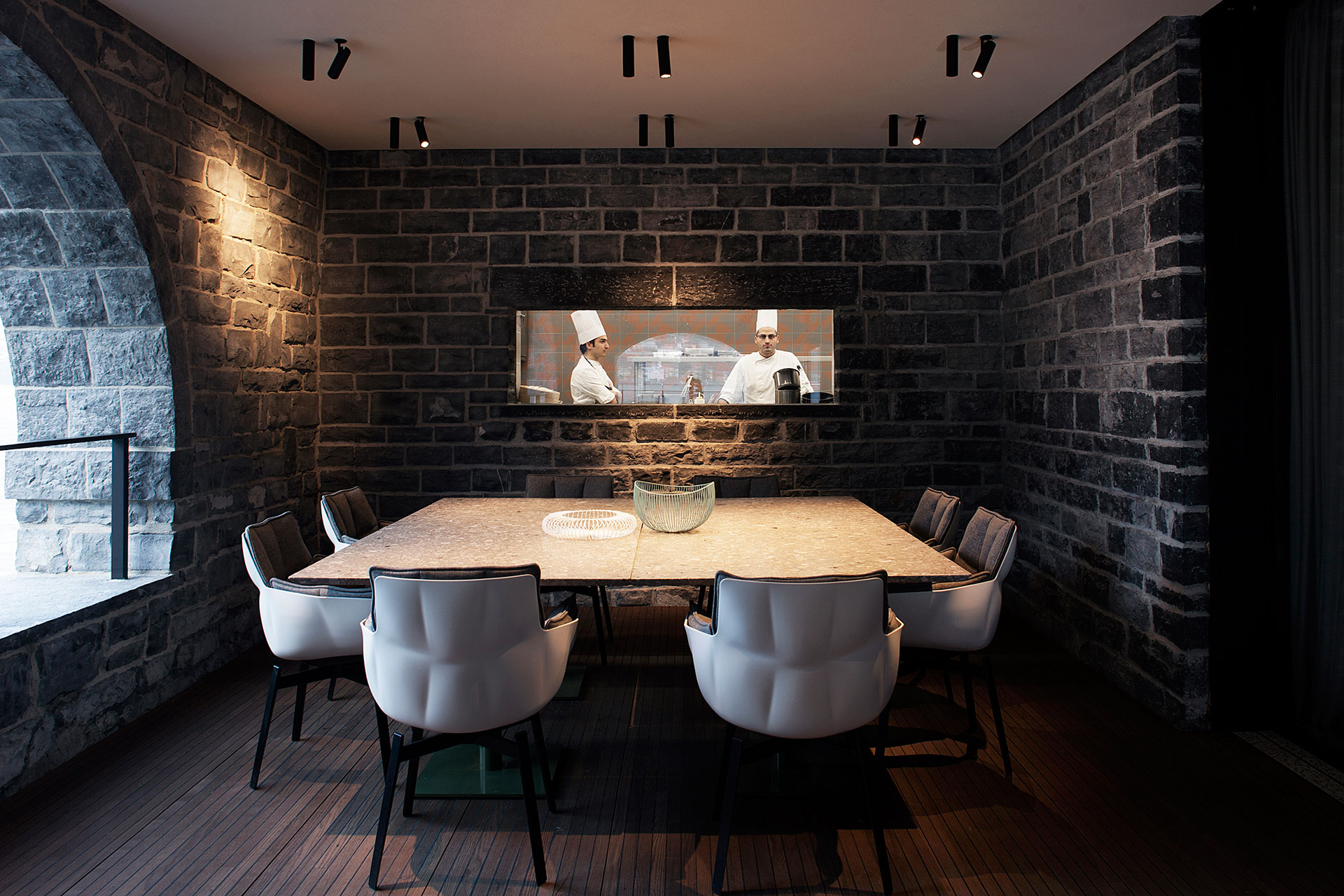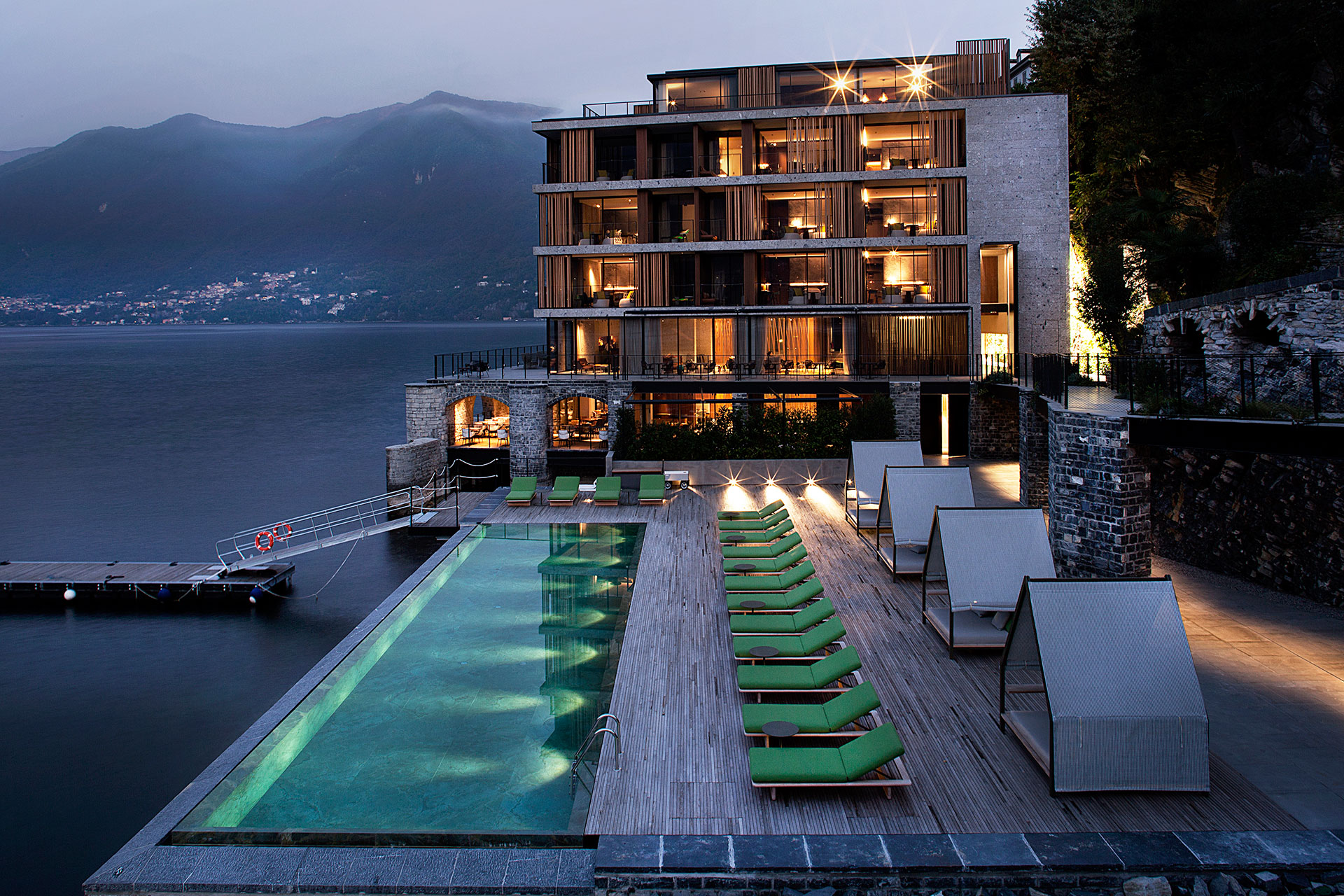 © Cristiano Bendinelli-Nano Production