The new Hotel des Thermes di San Pellegrino is part of a redevelopment project of the ex-casino area designed by Studio De8. The thermal baths complex was created by salvaging the historic buildings of Hotel Terme and Sala Mescita of the early 1900s, to which the new three-storey building was annexed, built following the demolition of the existing disused hotel of the 1960s.
The historic buildings have been the subject of careful restoration work, which has made it possible to fully preserve the most important façades and interior spaces, including the frescoed hall, the external portico, the entrance hall with its majestic staircase and the frescoed ceilings of the Hotel Terme. The reclaimed buildings house the entrance hall with reception on the ground floor, which was obtained by closing the external porch with glass walls, the dressing room area and the buffet room inside the Sala Mescita.
The first floors of both buildings have been given over to the "dry" part of the thermal baths complex, where the treatment rooms, saunas, and relaxation areas have been positioned, one of which was made by recovering the existing glazed space above the Sala Mescita which allows access to the new wing of the spa complex.
The new multi-storey building and the outdoor spaces make up the "wet" area of the spa complex. Pools with different types of treatment, steam baths and saunas have been positioned on the three levels above ground. The outdoor areas on the ground and first floor host the swimming pool, the outdoor pools and solarium areas. The vertical skin of the new facade consists of perforated panels and "diamond" shaped pilasters of fiber-reinforced concrete. The facade is interrupted by a horizontal shelter, covered with stainless steel and supported by slender metal columns.
SCE Project has been involved in the concept, developed, technical and construction structural design, in the developed, technical and construction architectural design, in the technical assistance on site and in the structural construction management of the Hotel Des Thermes in San Pellegrino.
© Cristiano Bendinelli-Nano Production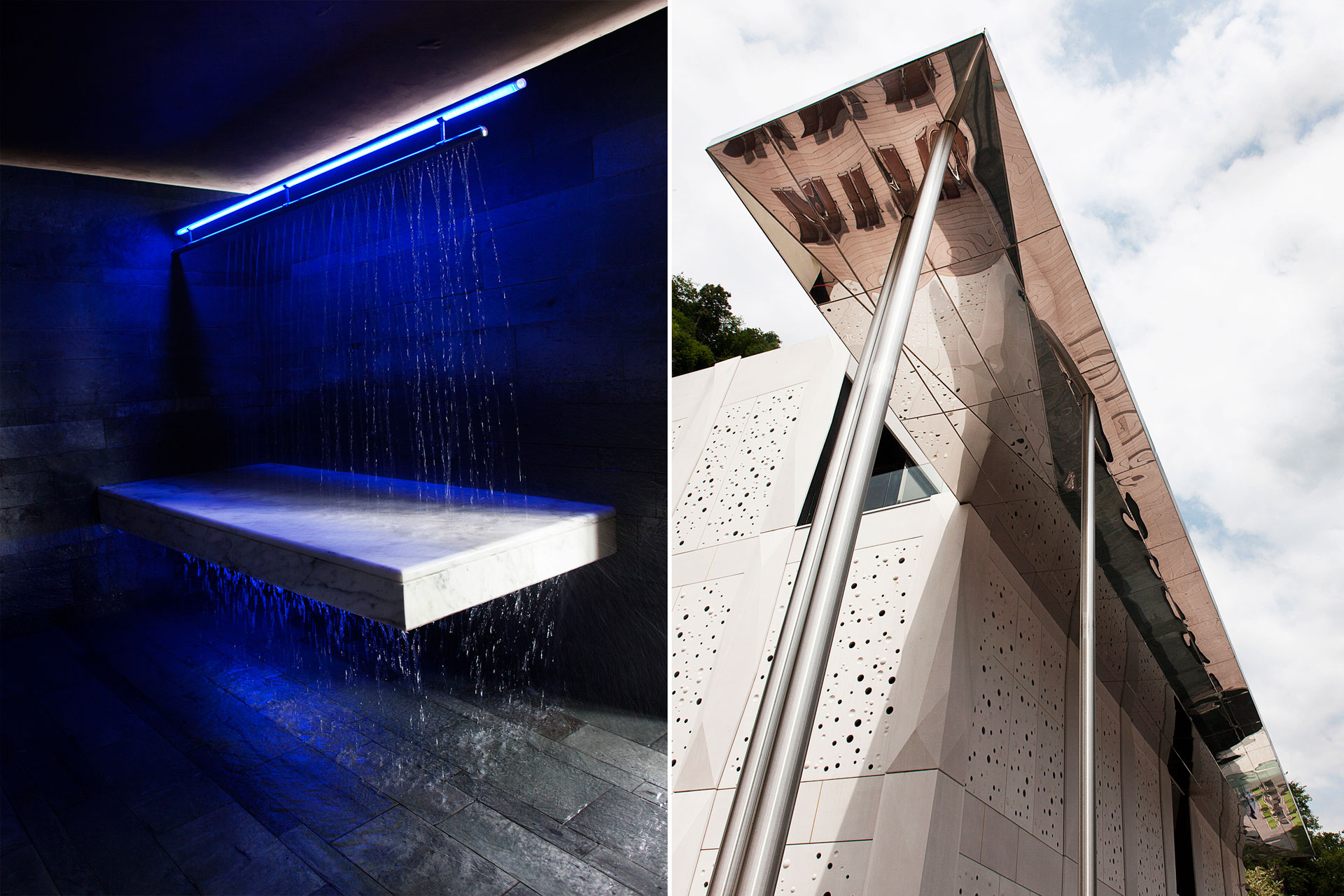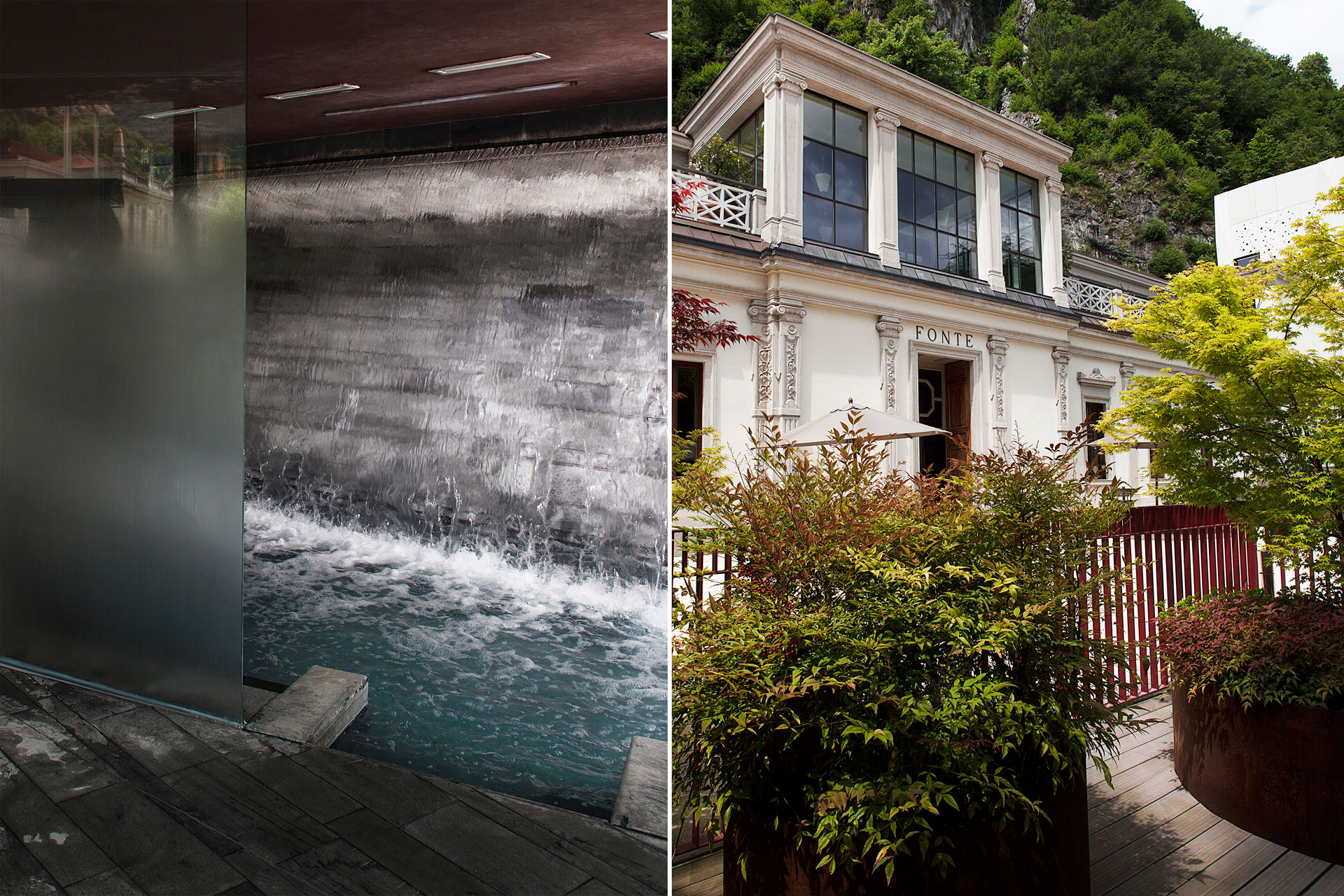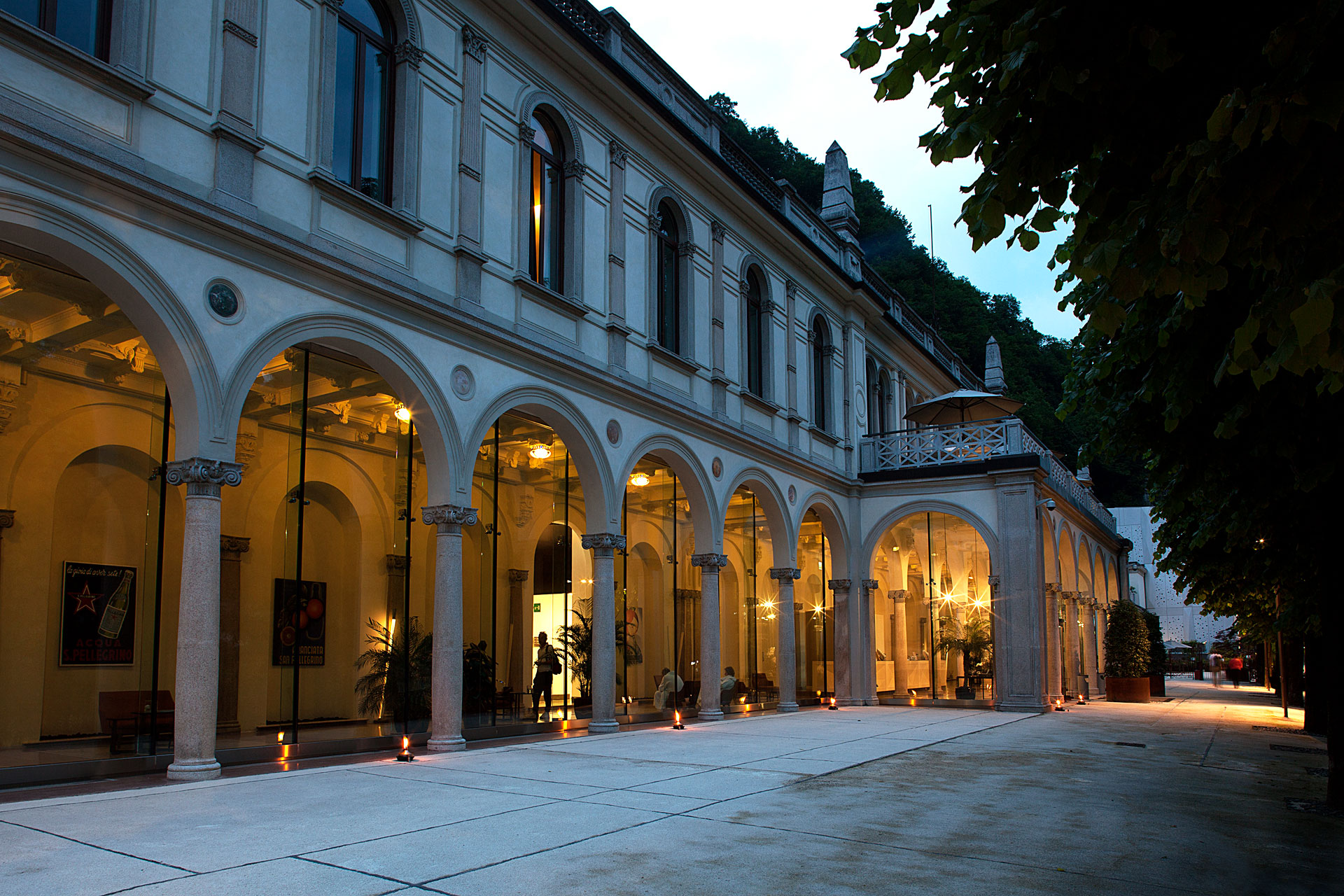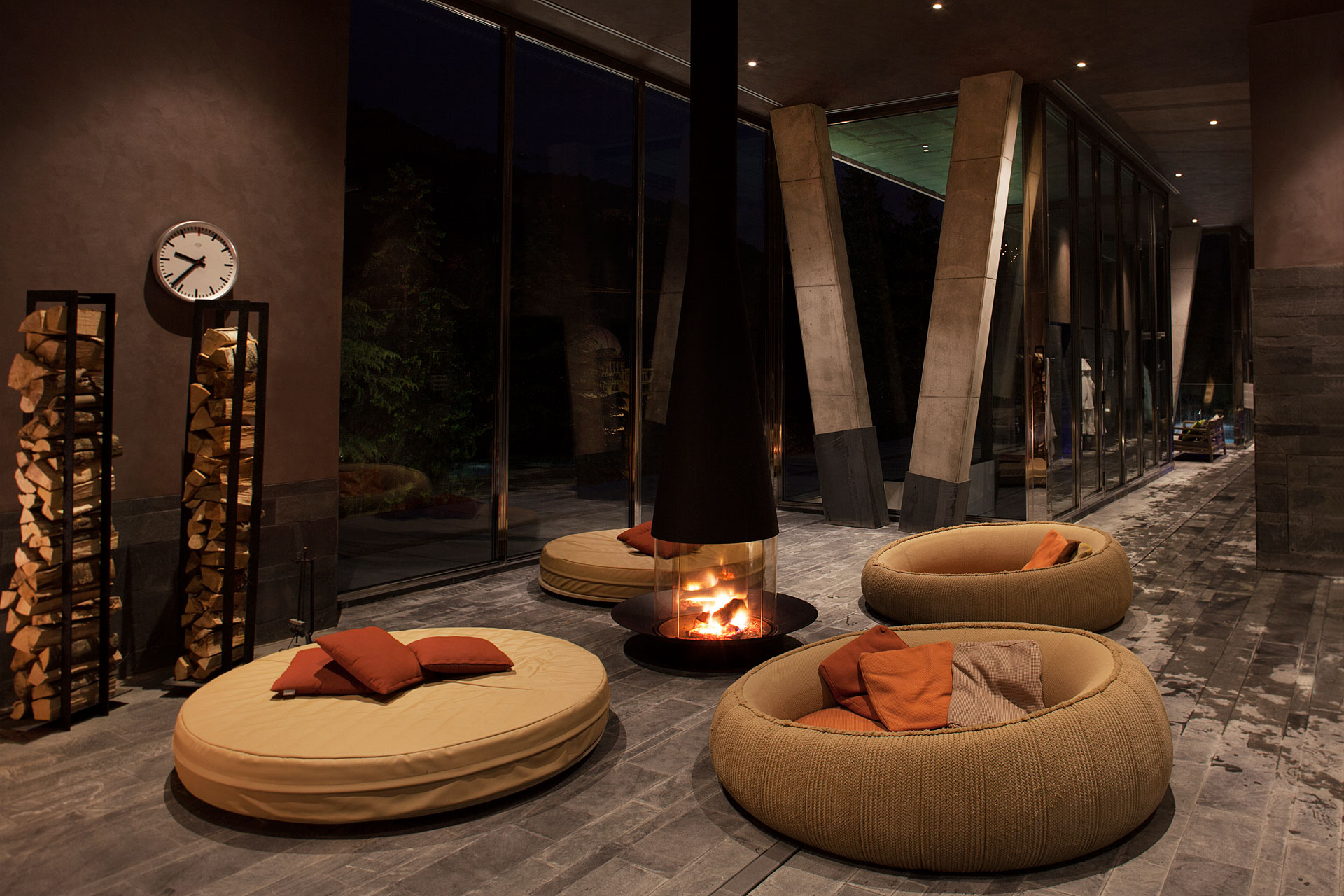 © Cristiano Bendinelli-Nano Production