PRYSMIAN HEADQUARTERS – BUILDING 20
The vast structure is composed of three buildings interspaced by two passive solar greenhouses: triple-height glazed spaces characterized by the presence of green areas and horizontal and vertical circulation systems that connect the various buildings intended for office use.
The construction of a further, smaller, block on the North-East of the Prysmian Headquarters site is also planned. This will be separated from the main complex and is intended to host the business of institutional meetings, communications and training. This building will also be integrated with the disused cable making tower occupying the first three levels of it with meeting rooms and support spaces.
The project was developed with the aim of conserving the memory of its industrial past through the maintenance and renovation of the building shell, recreating some missing new parts with the same technology and salvaging the old existing structures by covering them with a new facade.
The conservation of the image, the overall dimensions and the original layout of the entire complex was therefore reconsidered in relation to evolved requirements and to environmental sustainability, while at the same time obtaining a unique place to work, a vast social space, whose architectural values open outwards, thanks to transparency and brightness.
A careful and respectful modular design facilitated a fast and clean construction site based on the prefabrication and assembly of pre-finished elements which were assembled on site, like a sort of large meccano set.
SCE Project has been involved in the concept, developed, technical and construction structural design and in the structural construction management of the LEED Platinum certified building – Prysmian Headquarters in Milan
© Cristiano Bendinelli-Nano Production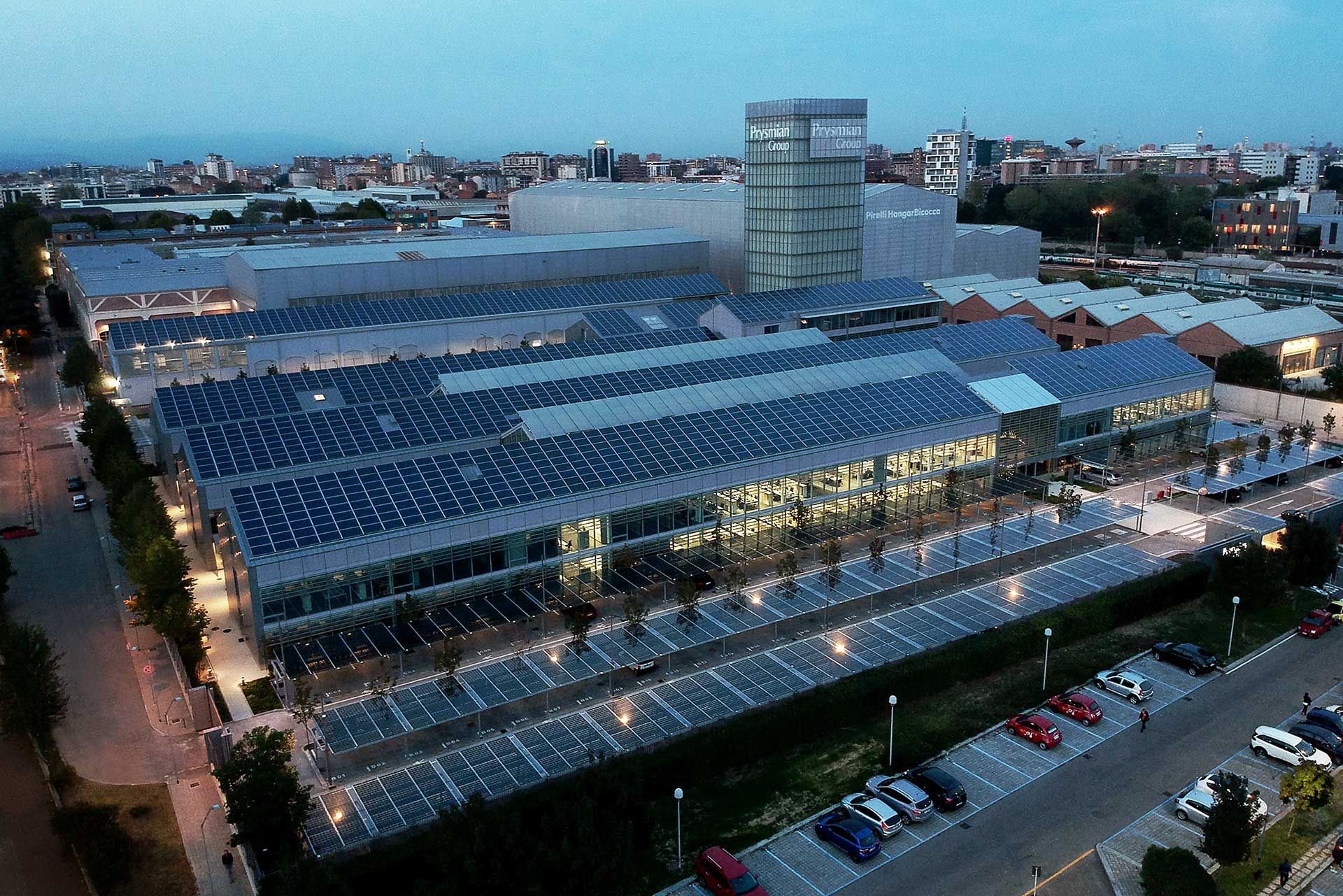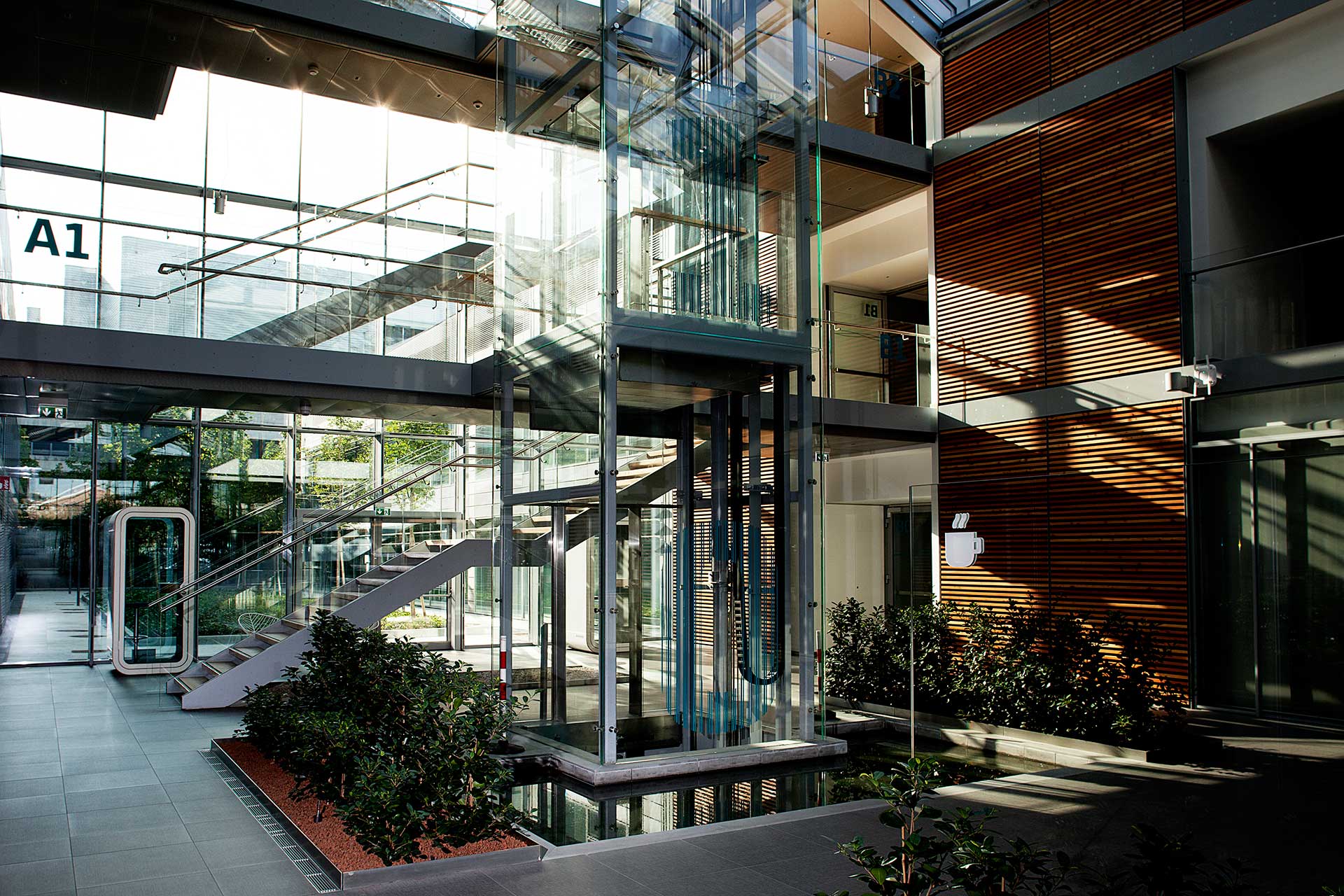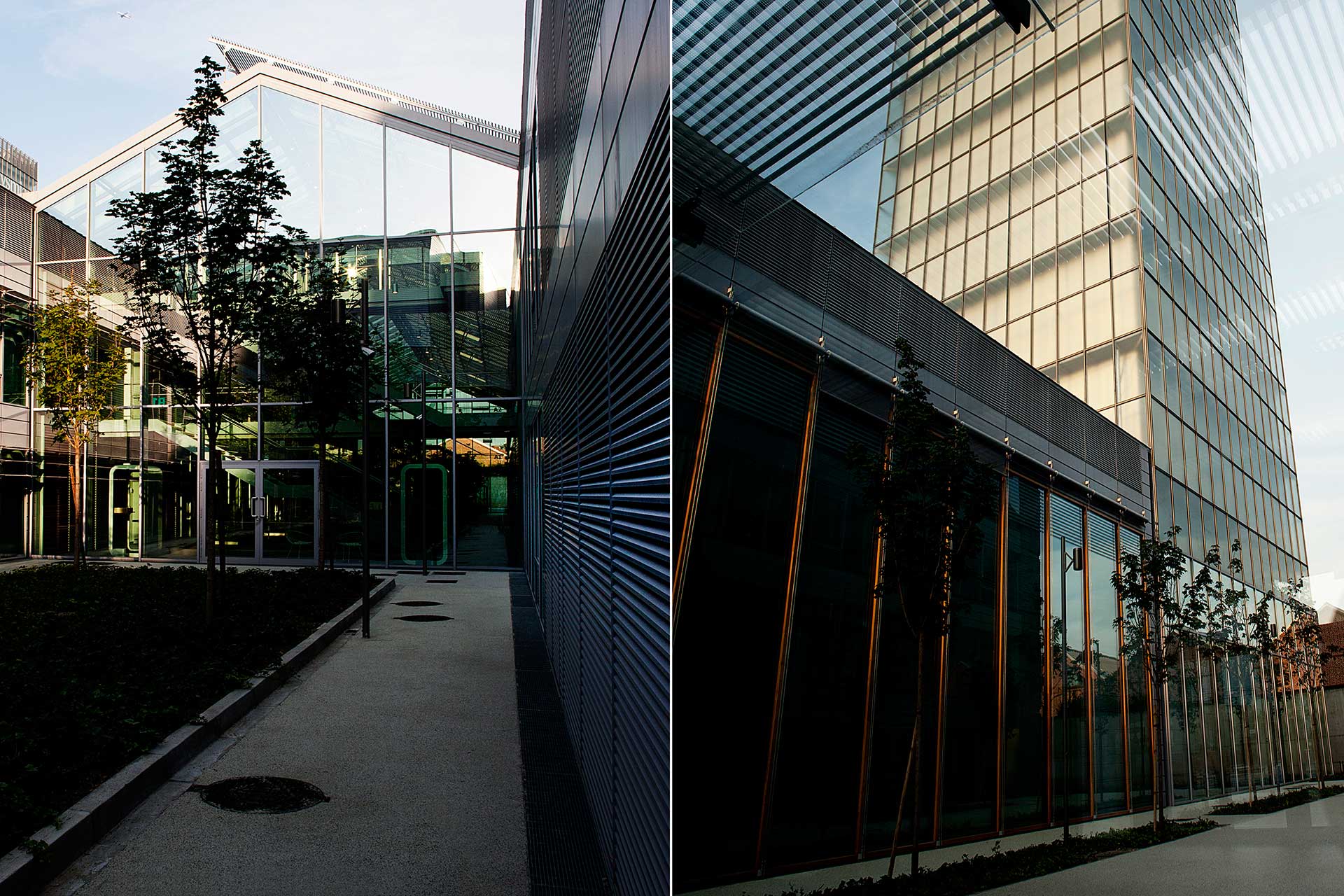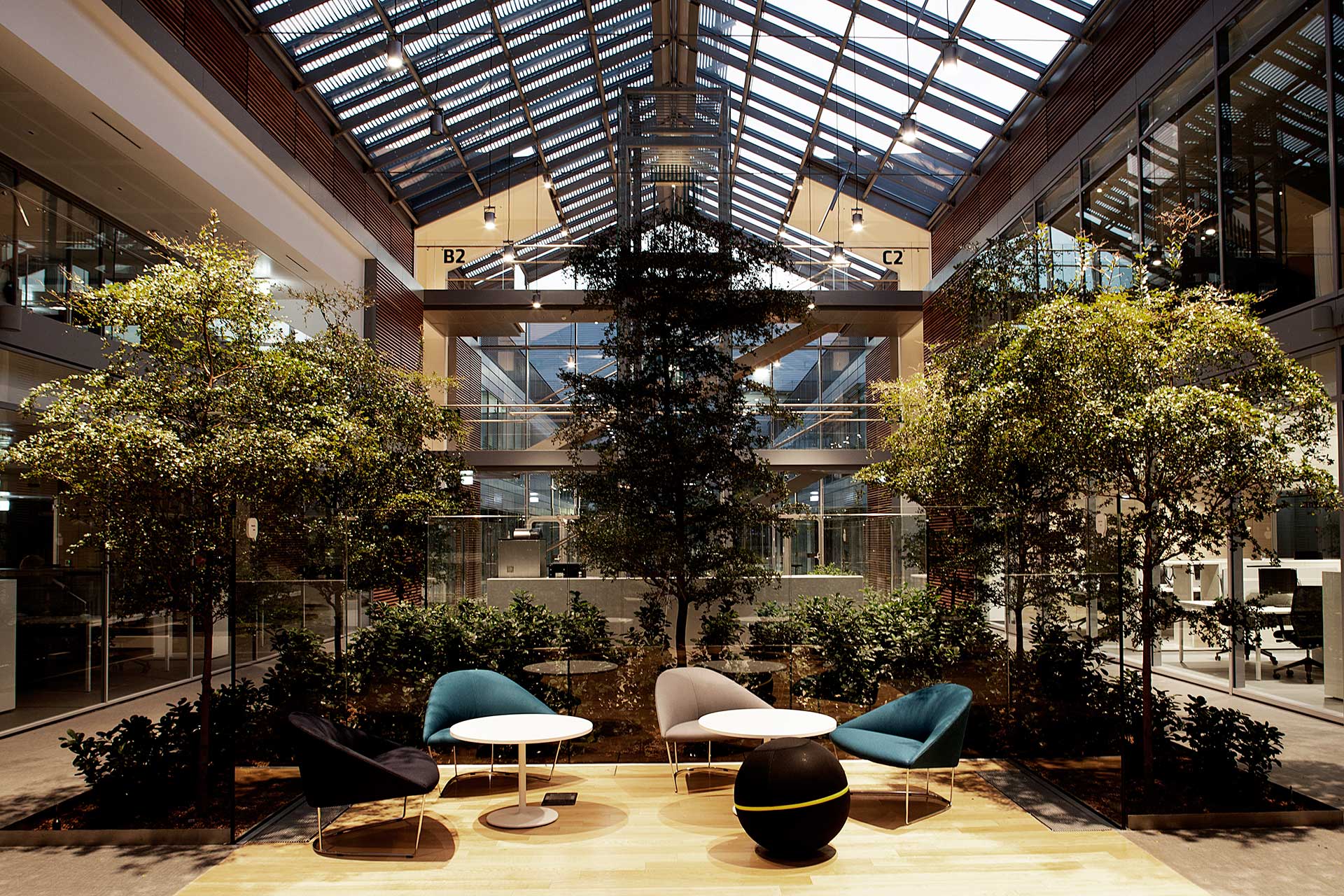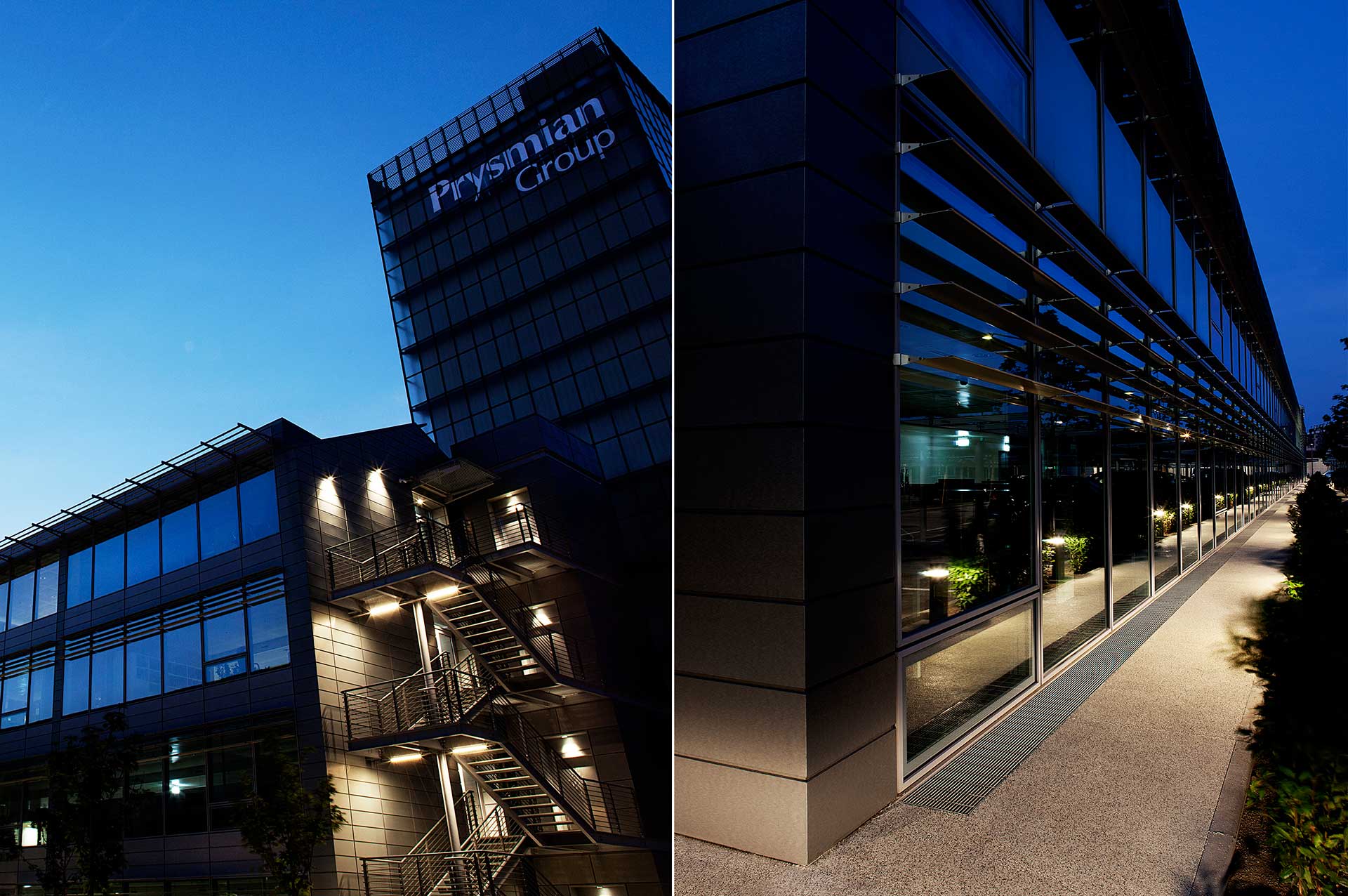 © Cristiano Bendinelli-Nano Production