WHITE & GREEN – VIA TORTONA 37
The Tortona area is today known as one of the most dynamic in the city of Milan because of its intrinsic characteristics of creativity and experimentation, has been completed thanks to the White and Green project. To this end the project was aimed at creating spaces that are of suitable dimensions for the start and development of entrepreneurial activities.
The complex, which at first glance appears as a single, compact volume, actually consists of five building lots that develop for six floors above ground, resting on a common basement, used as a garage.
Due to their spatial arrangement in a courtyard, a central green square which is considered to be the fulcrum of the intervention can be observed. Characterized by simple and unbending forms, the lower floors, up to second floor have been designed to be completely transparent to ensure the perception of both internal and external spaces. On the upper levels the facade is punctuated by laminated wood elements that support large windowed portions and parapets of horizontal wooden slats, overhanging bow-windows are entirely protected by sun-breaker elements, also of wood.
The five independent buildings are joined together by metal walkways. A frame of self-cleaning white concrete elements completes the facades and at the same time is an architectural element that comes to life on the lights of the city.
SCE Project has been involved in the technical architectural design of the office building "White & Green" in Via Tortona 37.
Client: Pioneer Investment Management SRG S.p.A./ Meraviglia S.p.A
Design Architect: Matteo Thun and Partners
Construction: Mangiavacchi Pedercini S.p.A.
Location: Via Tortona 37, Milan
Year: Completed in 2009
Sector: OFFICE
Services: Architecture
© Cristiano Bendinelli-Nano Production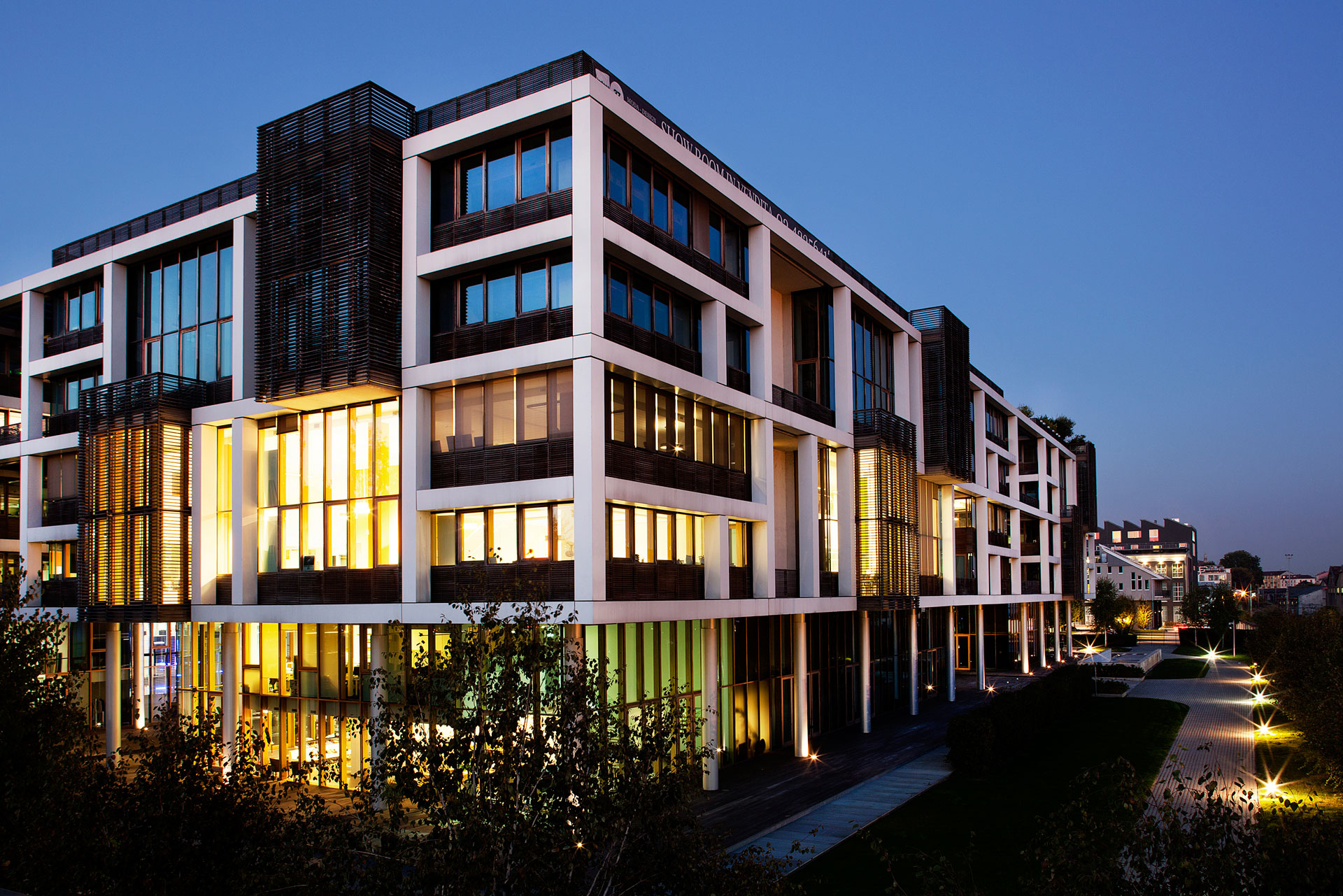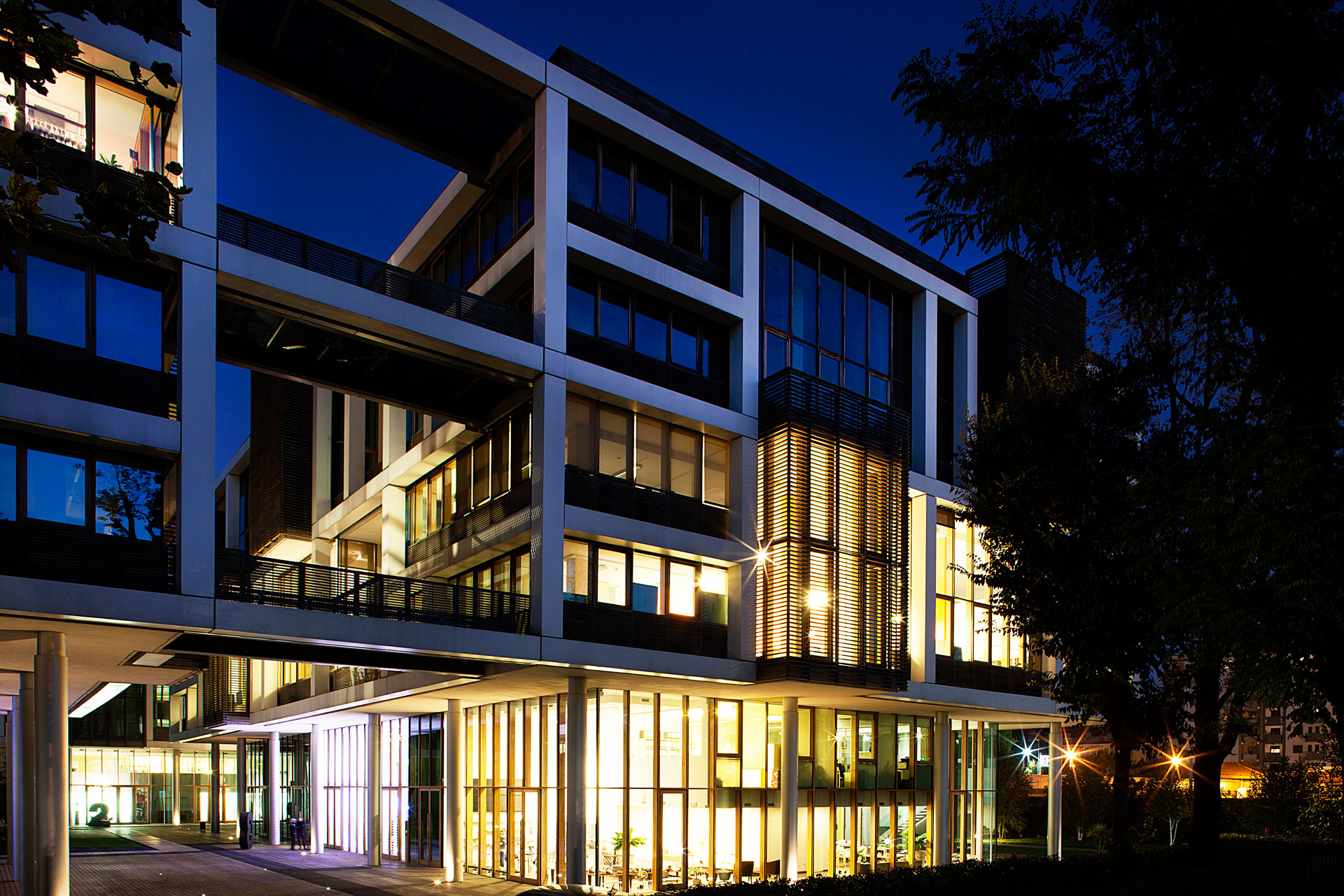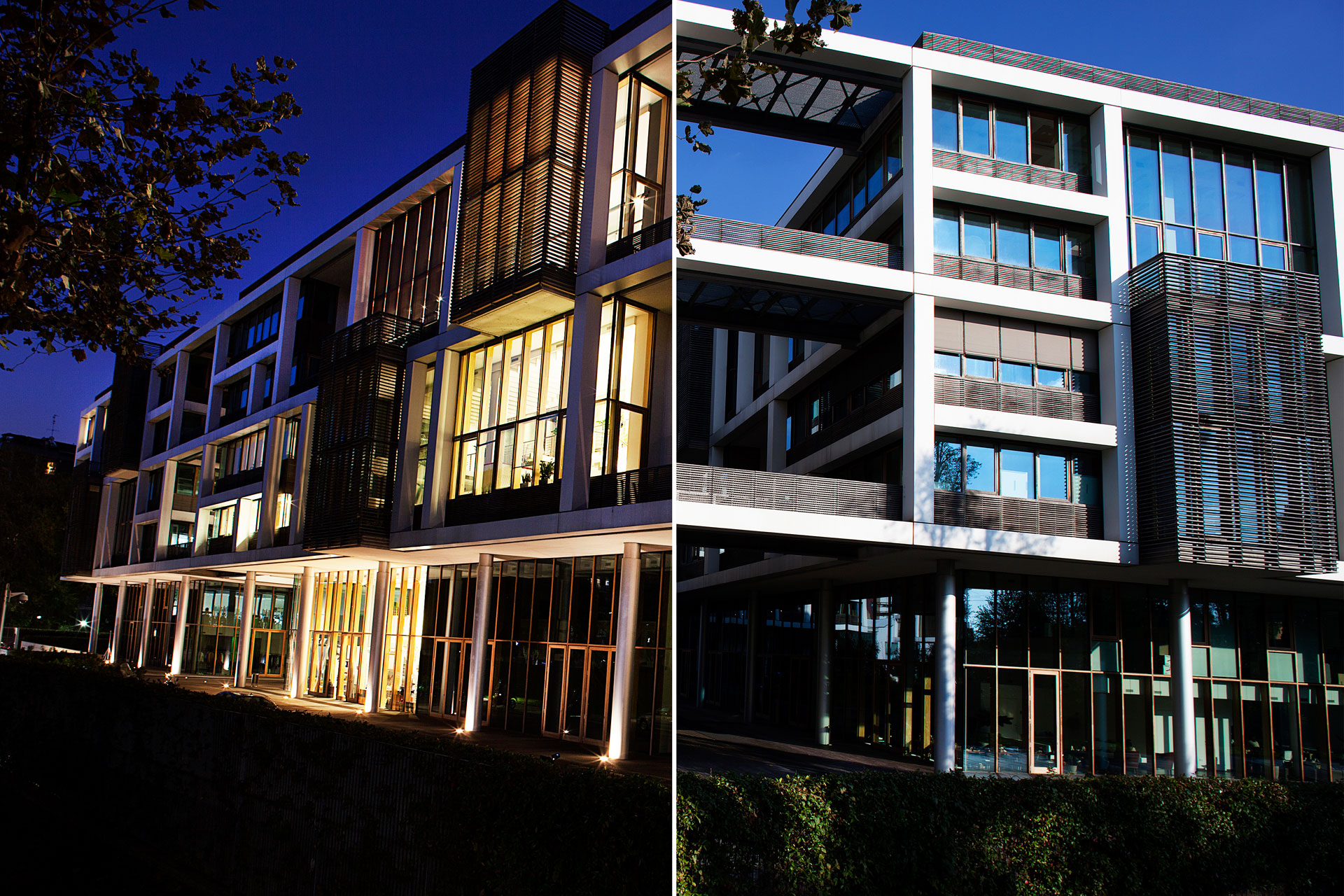 © Cristiano Bendinelli-Nano Production