KURSAAL – THEATRE AND CASINO
The creation of a new foyer, independent from the Kursaal complex, was essential to the redevelopment the theater, joined to the San Pellegrino Casino. In outline, at the beginning of the 20th century, the Casino served as a foyer, welcoming the public and making the theater accessible which was at a different level from the entrance. The focus was on the Art Nouveau building, leaving the theater in the background to appear as an addition, without any architectural aspiration.
The project involved the total reconstruction of the theater hall, which today has a capacity of 320 seats, a control room and dressing rooms. The independent entrance, on the ground floor, has a ticket office with cloakroom. The overall Art Nouveau furnishing is contrasted with a "skin" of perforated Corten steel that chromatically recalls and merges with the colors of the forest behind it.
SCE Project has been involved in the full service design (architectural, structural and MEPF) for the concept, developed, technical and construction design phases and in the construction management.
© Cristiano Bendinelli-Nano Production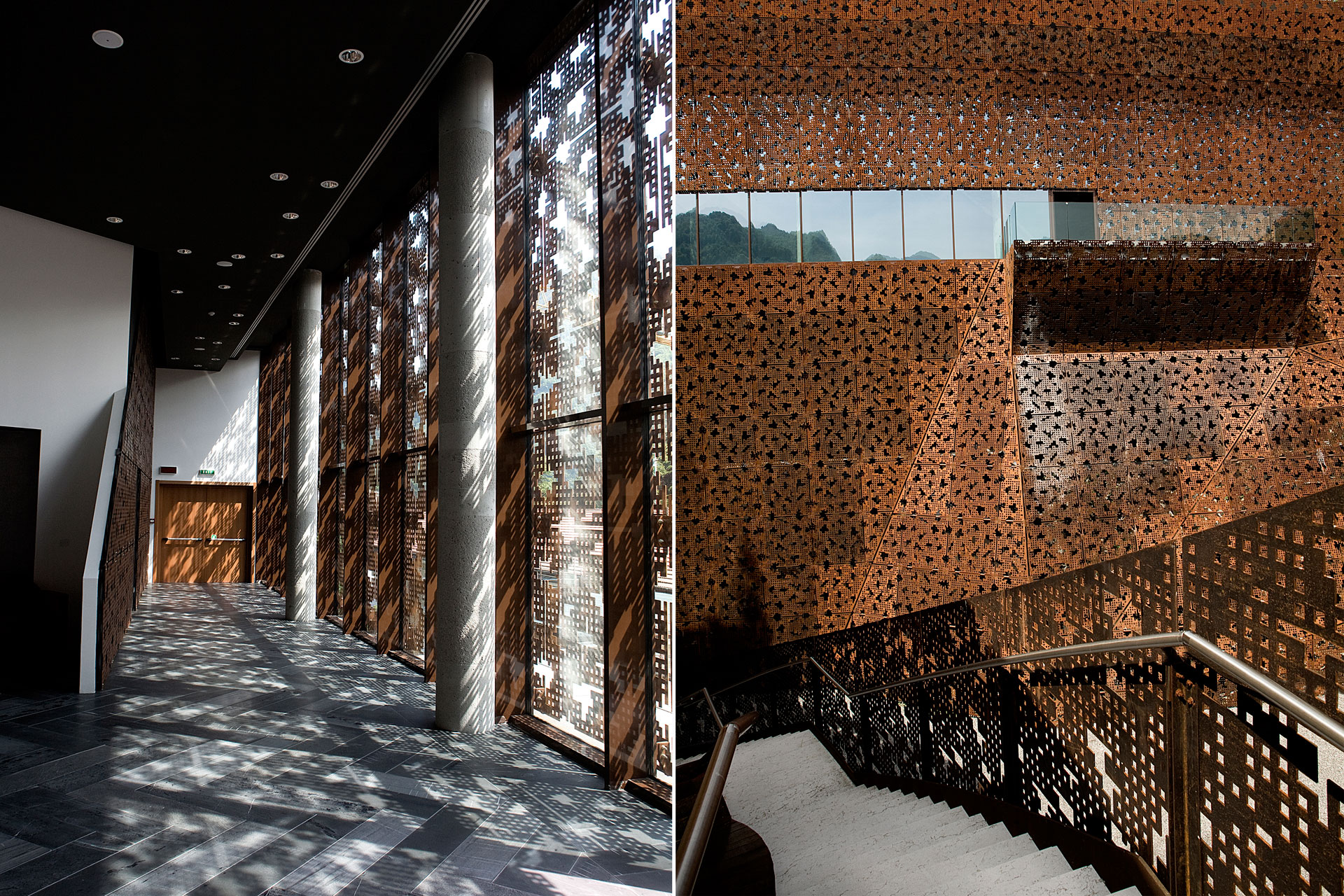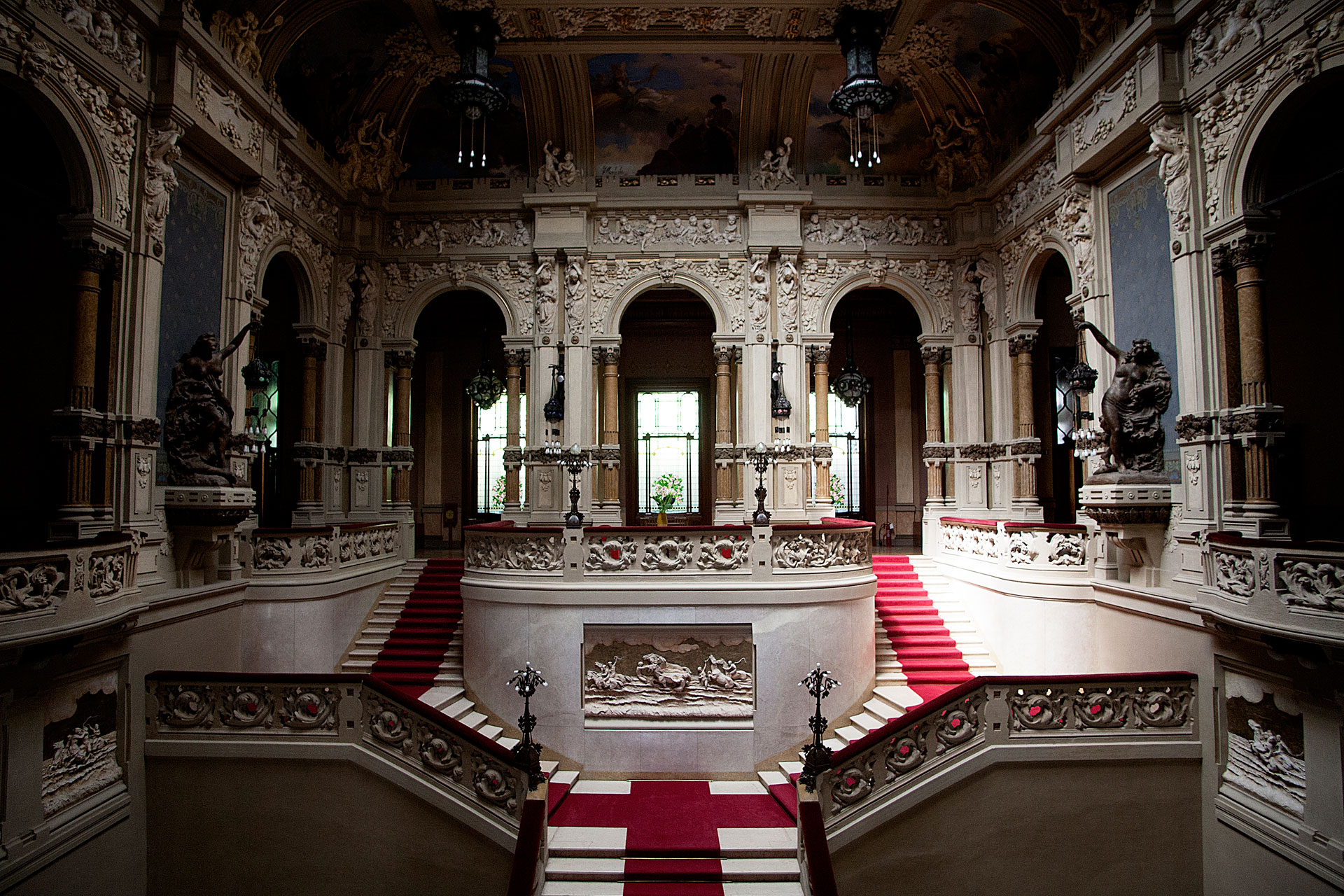 © Cristiano Bendinelli-Nano Production