Redevelopment project of an office complex to build new residences in the Aventino area, not far from Circus Maximus in Rome. The complex, of over 100,000 cubic meters in total, is made up of a basement level located between Piazza Albania and via dei Decii from which three buildings of six floors emerge; one of the buildings, on via di Sant'Anselmo, also has a further two levels below the first basement level.
The architectural design has provided new facilities on the existing roof. A retrofit and assessment of the new structure based on the most recent seismic regulations has been carried out.
SCE Project has been involved in the concept, developed, technical and construction structural design and in the technical assistance on site.
Renders © Arch. Giorgio Maria Tamburini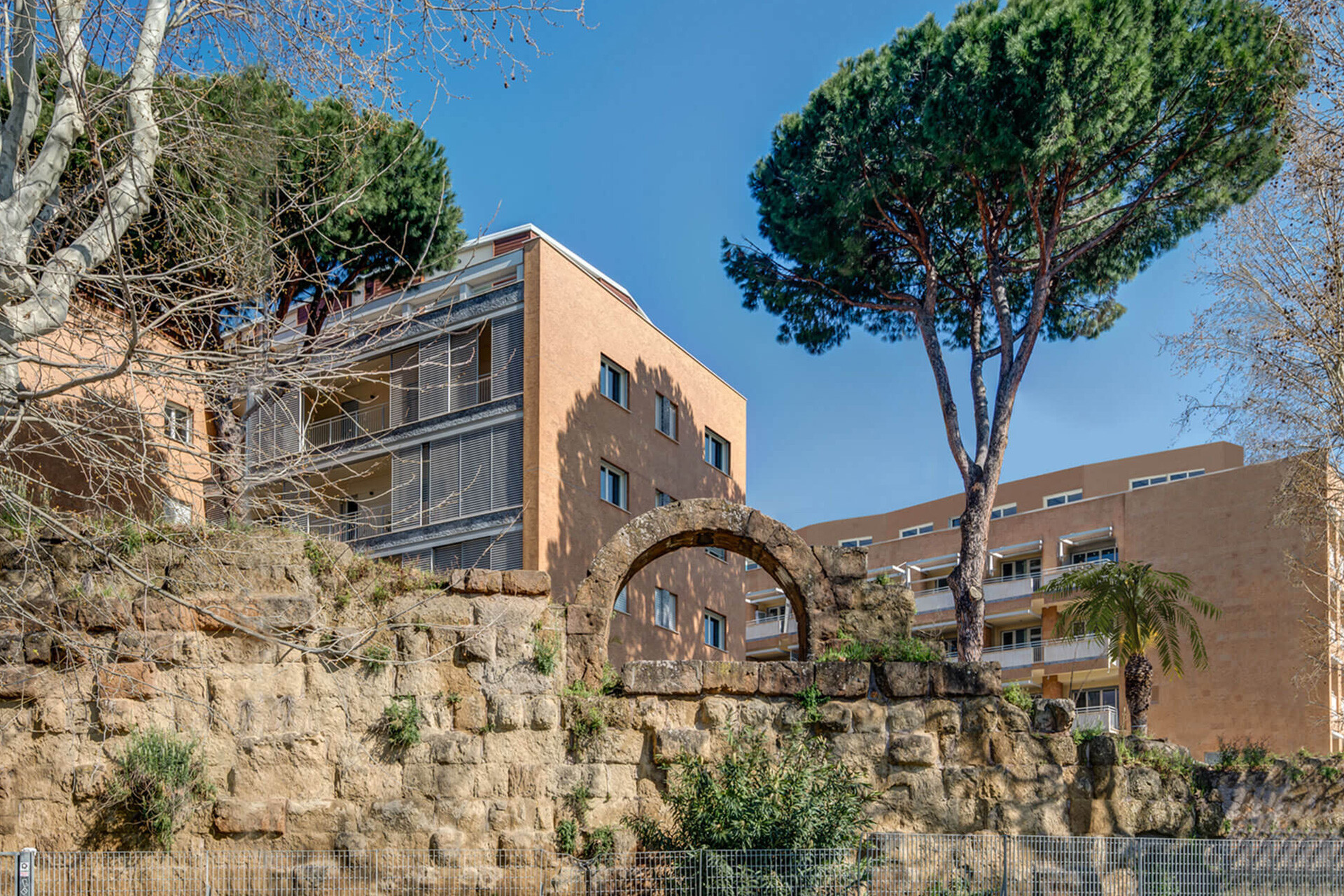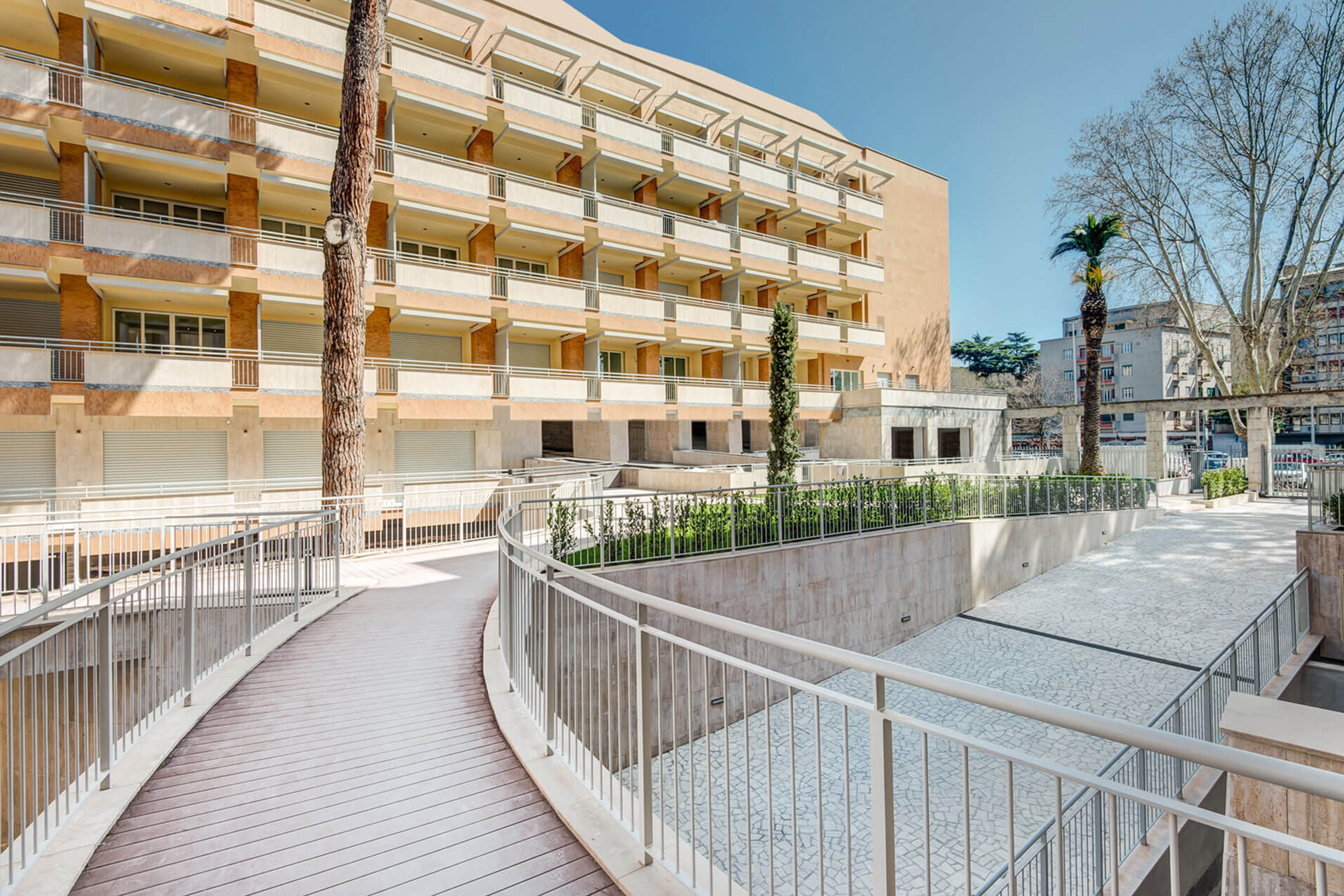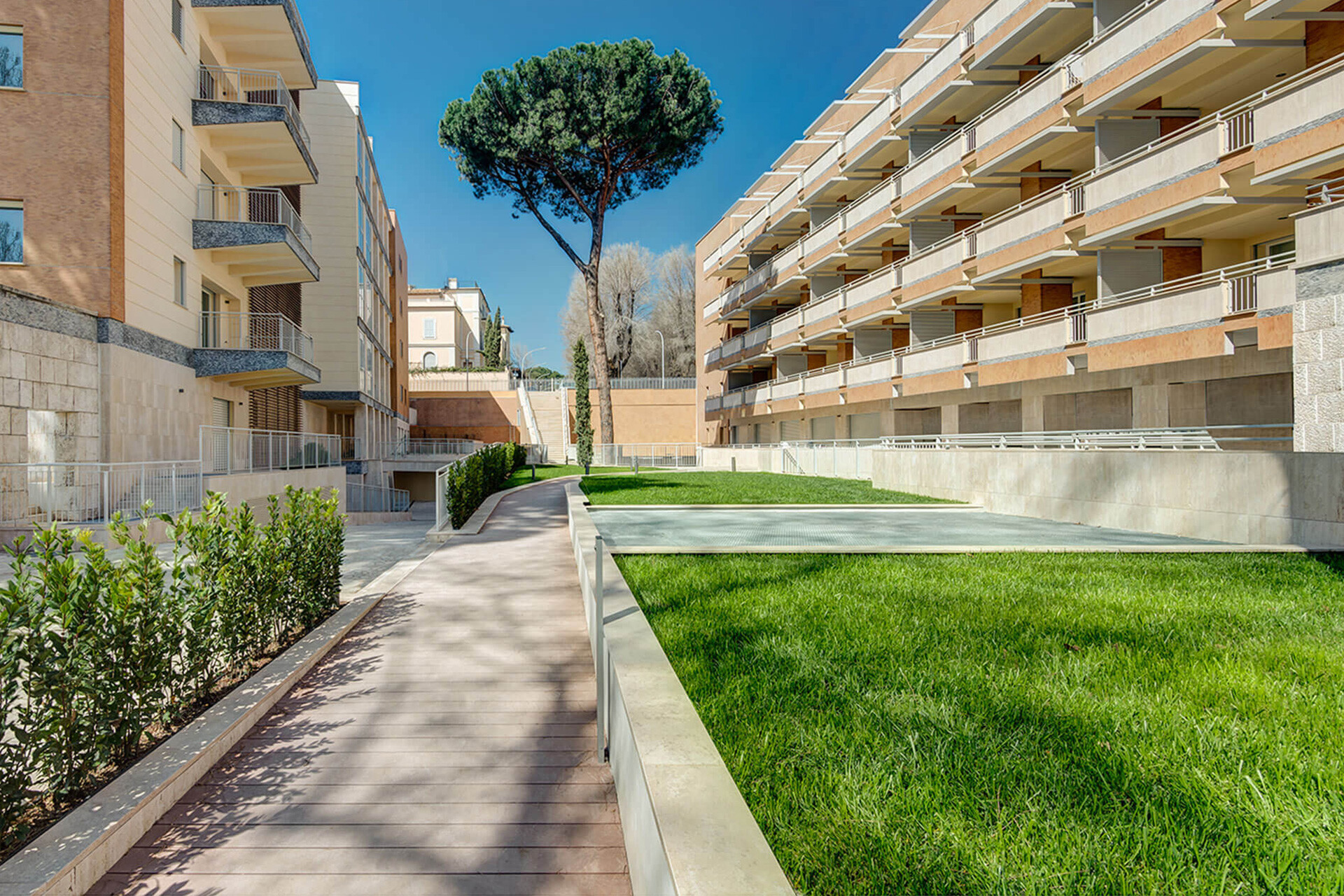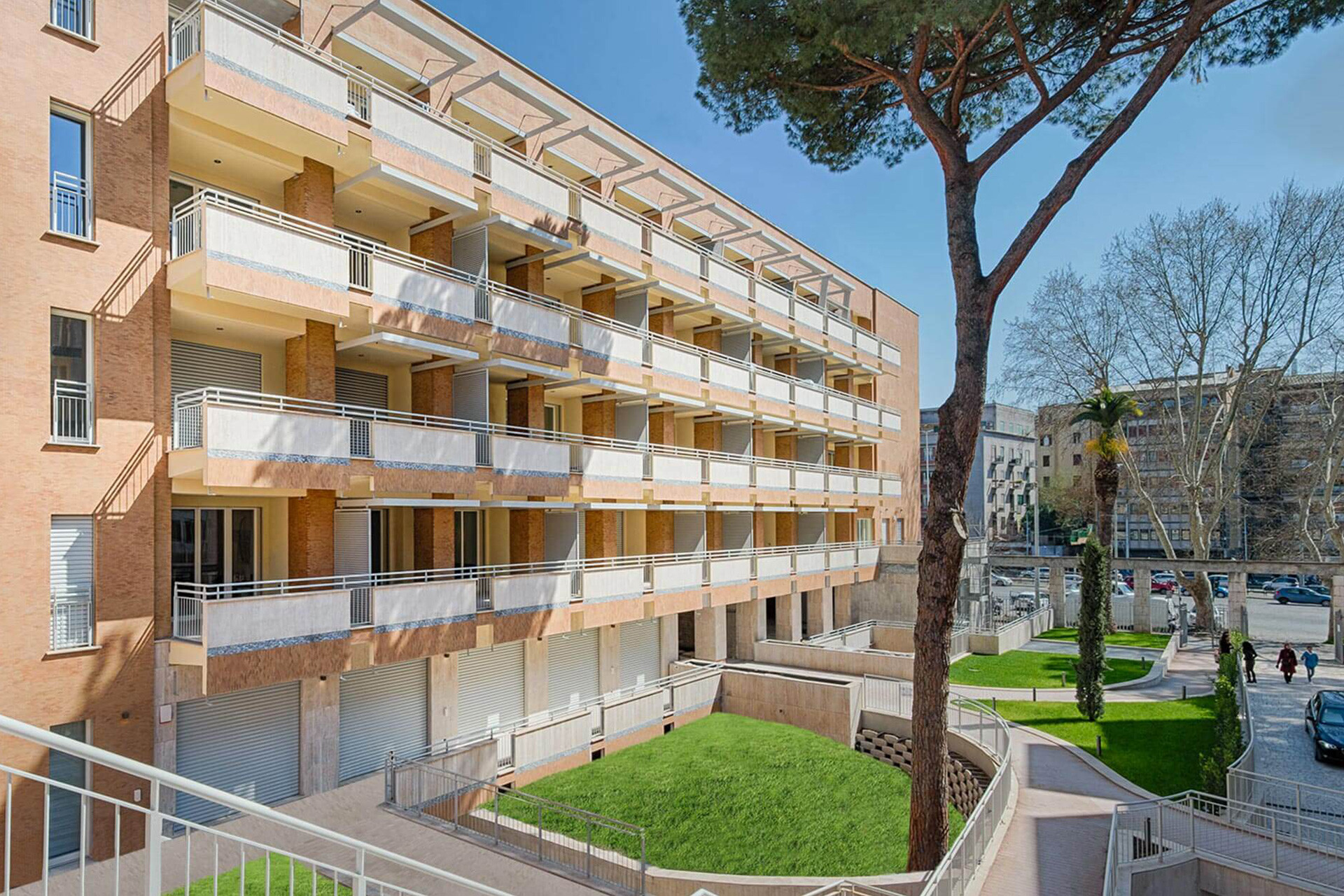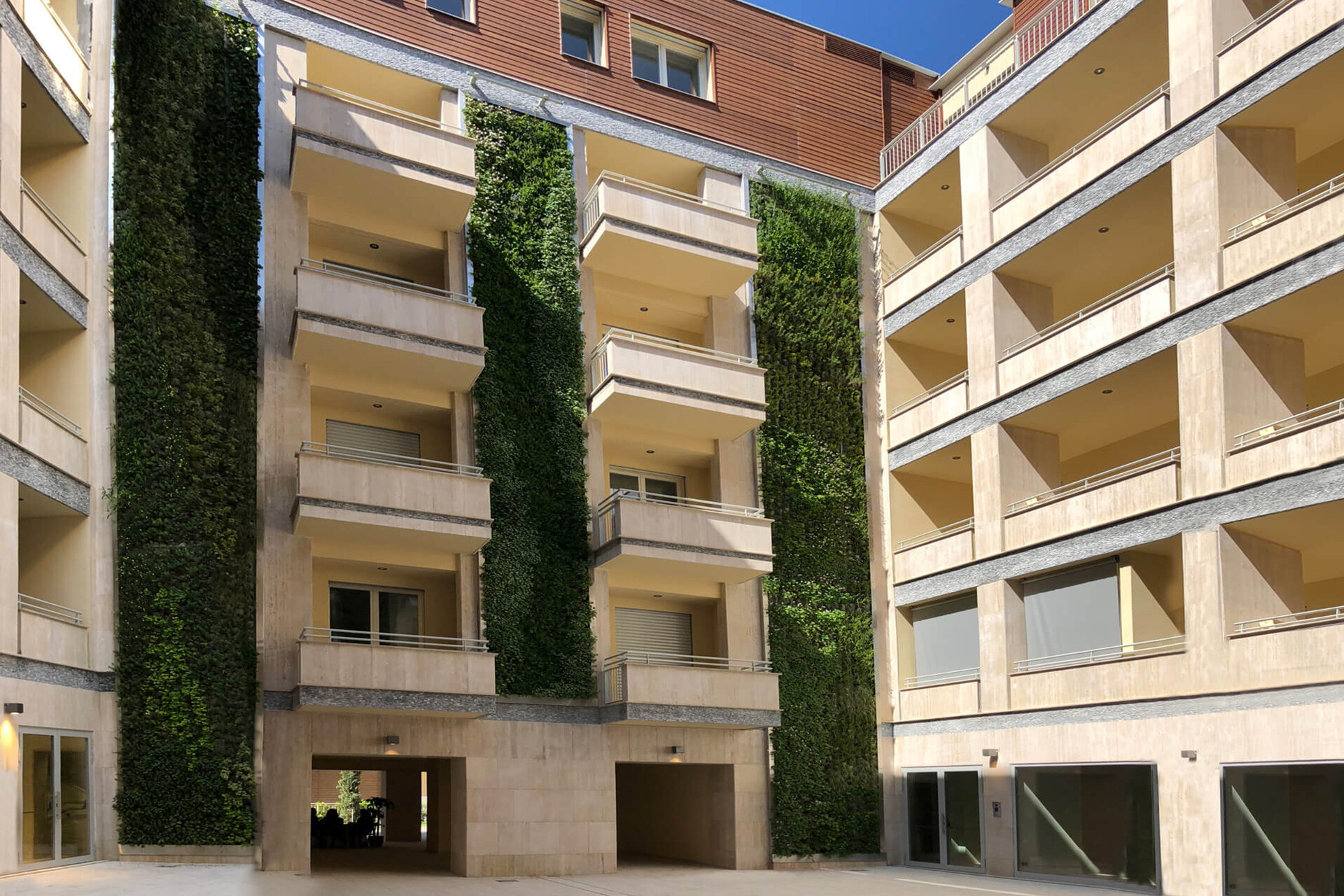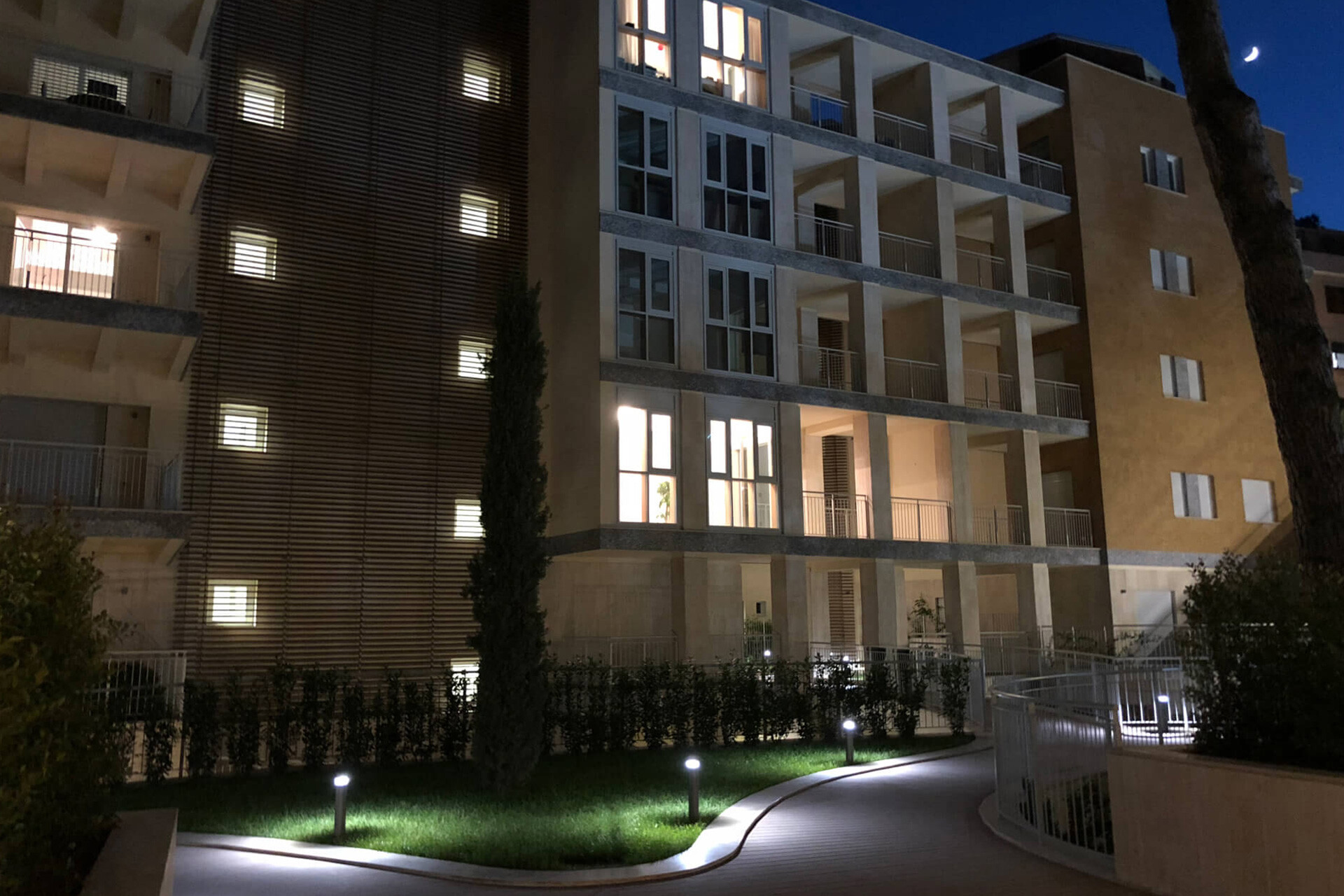 Renders © Arch. Giorgio Maria Tamburini