The area opposite the Orio al Serio airport (Bergamo) began its renewal at the end of the 90s with the construction of the Oriocenter shopping center and was completed with the new Hotel. The main objective was to be able to create a building to host receptions, meeting the standards of the hotel chain while maintaining its own identity by being able to connect with the other buildings that composed the commercial area.
The building is oriented longitudinally east-west, with a large interior patio overlooking the restaurant, the conference rooms and some of the rooms. Parallel to the highway, the transparent volume of the lobby is inclined along the ramp that connects the reception to the conference center and the restaurant on the first level, emphasizing the dynamism of the view. The building is surmounted by a large roof structure – on the east side with a large overhang – highlighting the main entrance.
The pedestal was designed as a tribute to the work of Burri.
SCE Project was involved in the concept, developed and technical structural design and in the structural construction management of the NH Hotel in Bergamo.
© Cristiano Bendinelli-Nano Production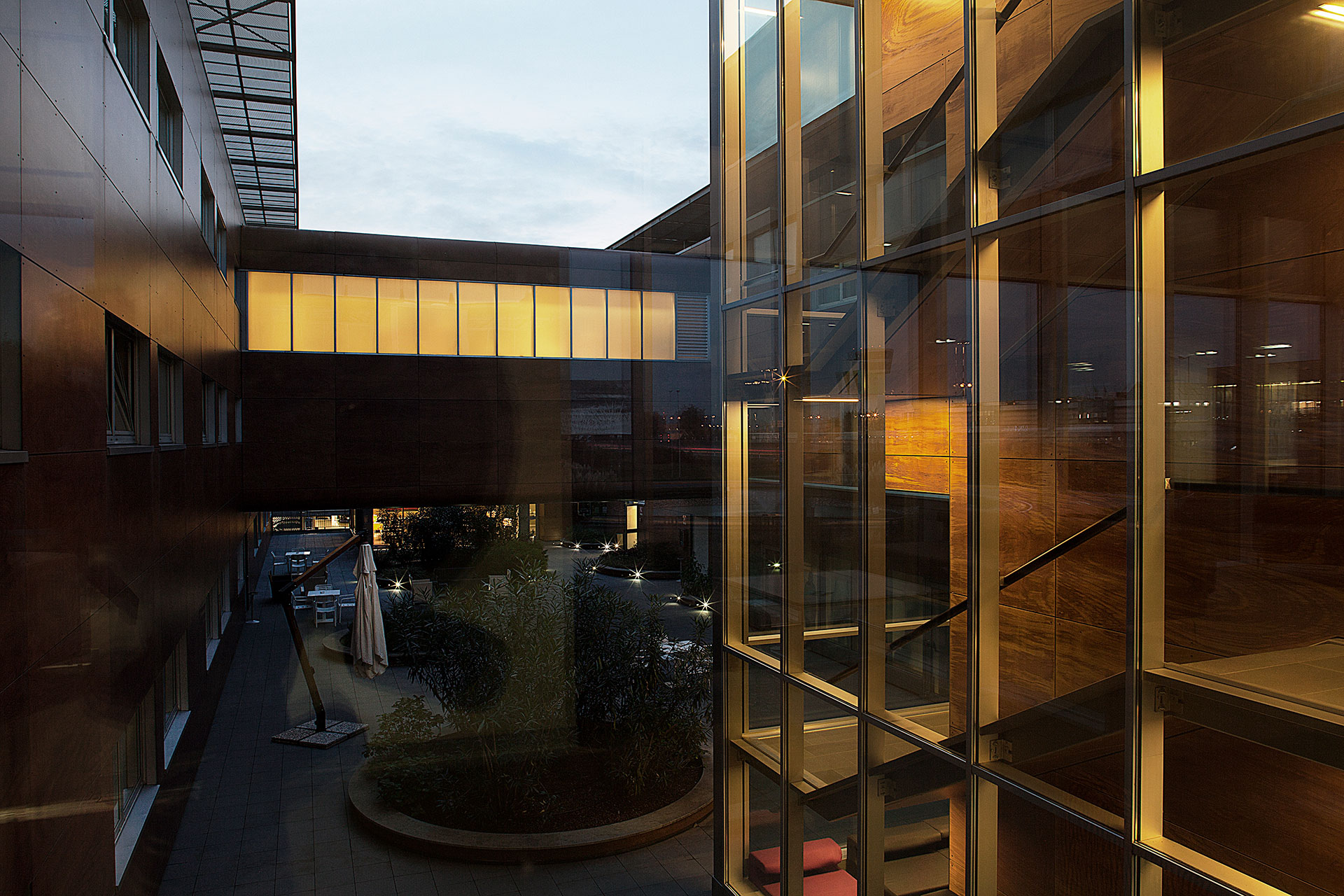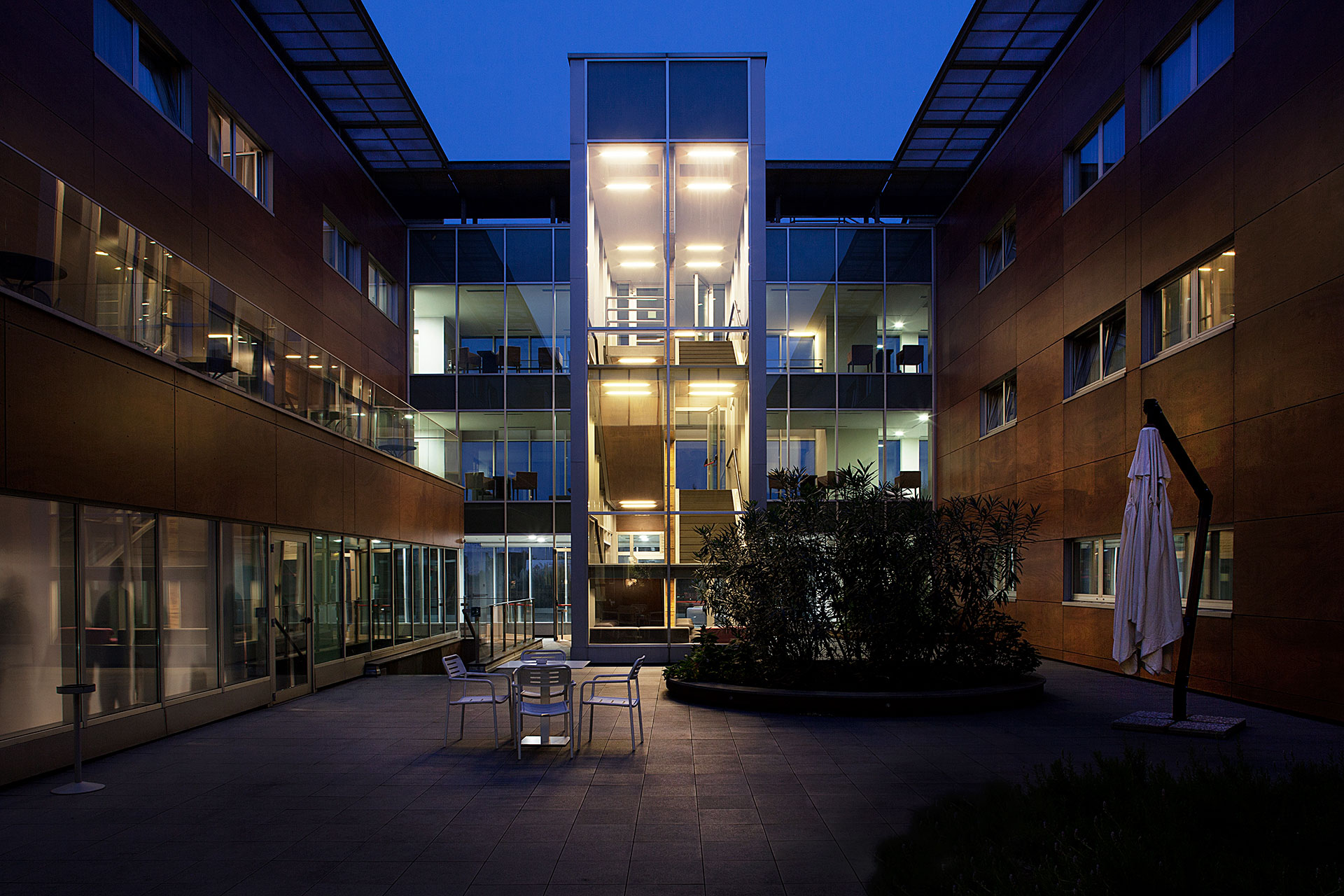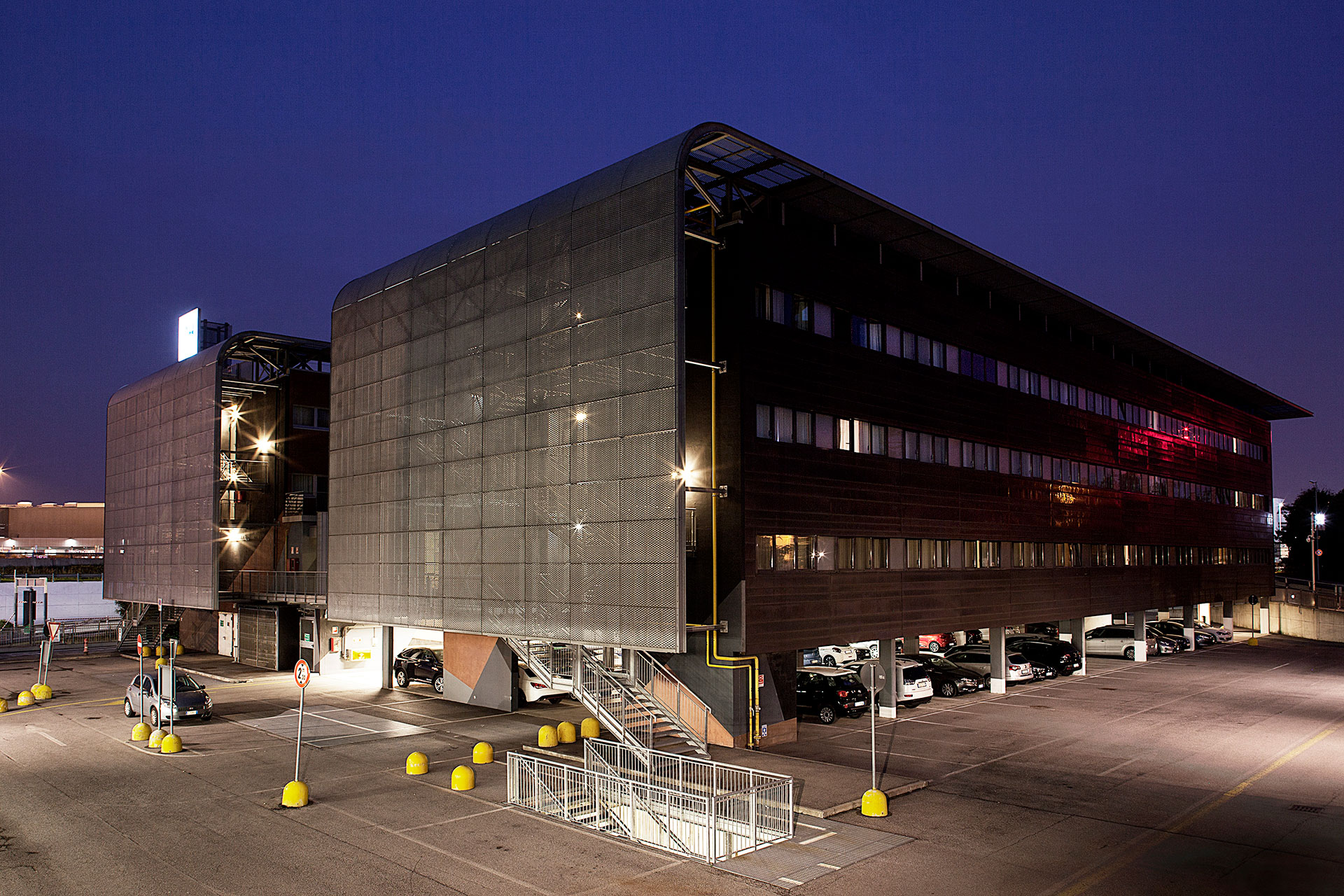 © Cristiano Bendinelli-Nano Production