The project consists of the construction of a new footbridge crossing viale Serra from the area of Piazza Valle (sub-sector U3) to Portello park (sector U2) as part of the P.I.I.(Programma Integrato di Intervento) "Progetto Portello" in Milan.
The connection between via Aldo Rossi (at ground level) and Piazza Gino Valle (+ 7 m) at the entrance of the gangway is provided by a spiral staircase / elevator made of reinforced exposed concrete.
The structural design of the walkway was drawn up by Arup Italia and consists of a bridge of about 120 meters, 90 meters of which is a single span. The width of the internal path is about to 4 meters in order to facilitate the presence of both bicycle and pedestrian users.
The gangway consists of a steel deck, held up by suspension cables in a system of two arches, also of steel, connected near the top and by transversal elements next to the supports to the substructures. The pavement of the footbridge is made of resin and there is LED lighting along the entire path. A special feature of the gangway concerns the appearance of its external coverings which are colored in bands with variable tints that reflect the shades of colors ranging from black to "Alfa romeo" red.
SCE Project has been involved in the construction management of the footbridge "Viale Serra"
© Cristiano Bendinelli-Nano Production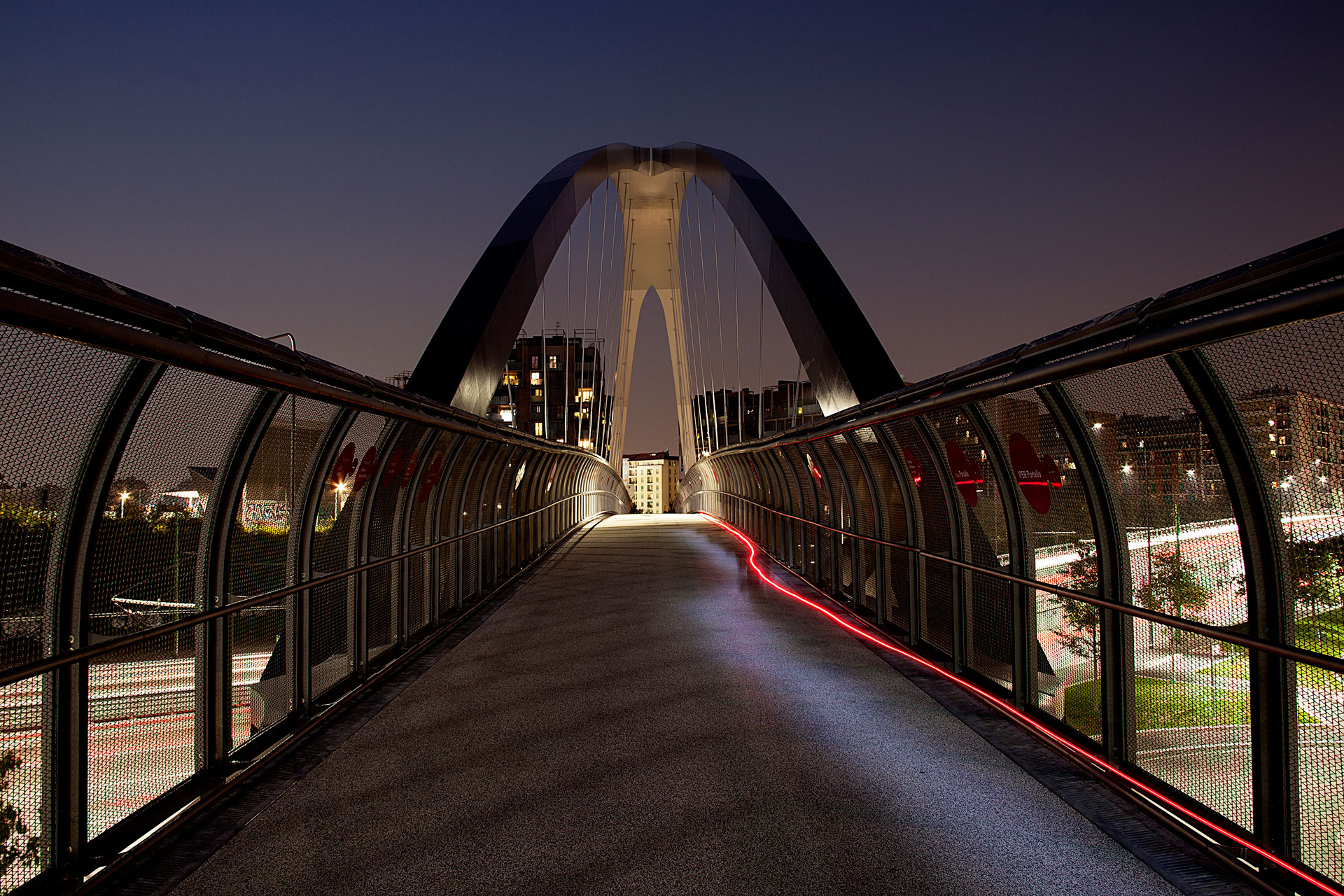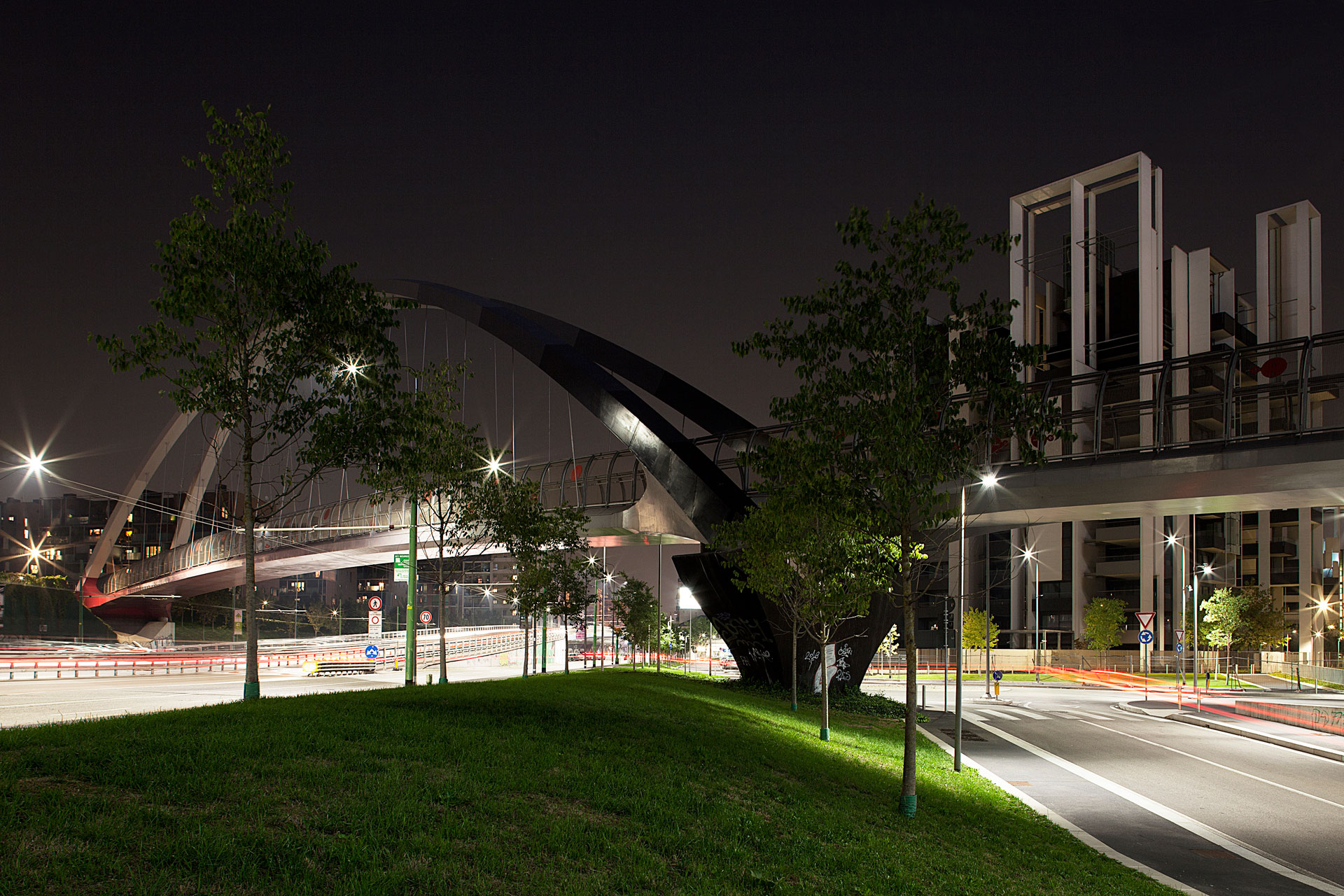 © Cristiano Bendinelli-Nano Production